Staff Editorial: Construction Criticisms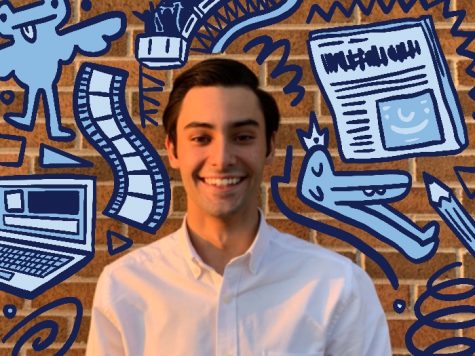 More stories from Alex Miranda
On March 20, 2018, District 99 voted in favor of a multi-million dollar face lift to the DGS campus. Dubbed the "Master Facility Plan," highlights of this design promised major renovations to the auditorium and the main school entrance, as well as a new learning commons area. On paper, these overhauls seem like a desirable upgrade to DGS, causing little inconvenience to students other than the construction of a temporary A hallway.
On paper, that is. 
In reality, the issues concerning construction extend beyond the assembly of a few plywood walls in this hallway. 
At the moment, upperclassman seem underwhelmed–primarily with senior parking. DGS campus parking is a privilege seniors look forward to, but this year it's more problematic than anything else. The relocation of the main entrance has rerouted traffic patterns, as everyone must now enter through the west events entrance.
This is a change from years past, as a secondary pick-up and drop-off line was located at the former main entrance, allowing for less congestion and more effective pedestrian safety. 
Current construction disturbances are not limited to before and after school hours. If you haven't already heard (which is unlikely), classroom environments are disrupted by the ongoing work  done during the school day. Teachers often have to raise their voice and students lose their focus, especially in classrooms located in C hallways.
Some believe the construction disturbances are worth these inconveniences, especially when considering the promising campus upgrades. 
While we think the renovated campus will be met with praise when completed, that does not dismiss the current challenges that have resulted from the construction. The purpose of the "Master Facility Plan" is to enhance the student body experience, so why is our comfort and convenience sacrificed for the sake of its completion? 
A few minor repairs could ease the construction disruptions. Now that the main entrance relocation is complete, reinstating the original pick-up and drop-off line would alleviate traffic congestion. Additionally, during assessment days, students in areas of the school where construction noise is especially distracting would benefit from being relocated to quieter in-school environments.
Just some constructive criticism.
Leave a Comment