Perseverance is power: How Virginia won the NCAA men's basketball final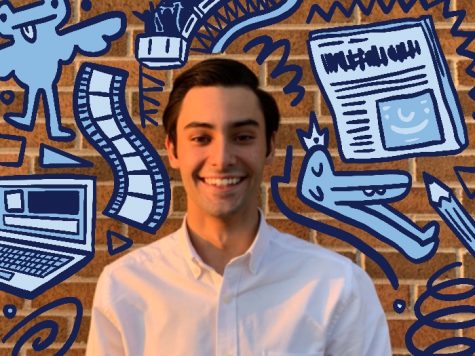 More stories from Alex Miranda
Perseverance paid off for the Virginia Cavaliers, who defeated Texas Tech in the NCAA men's basketball final on Apr. 8. This victory marked the first time since 1984 that the team advanced to the final four and the first time in history that they won the championship game. Although the end score of 85-77 doesn't seem close, the majority of the game was a back-and-forth battle between two evenly-matched teams that was forced to continue into overtime.
And to think that Virginia was almost eliminated by Auburn two nights before.
On the night of Apr. 6, Virginia faced Auburn in a final four game that would determine which team would move on to the title match. In the final minutes of the game, Auburn was able to overcome a nine point deficit against Virginia and take the lead by two. With just 1.5 seconds left, Virginia in-bounded the ball to junior Kyle Guy, who shot a three-pointer — and was fouled.
With the game on his shoulders, Guy was tasked with sinking two free throws to send the game into overtime and three free throws to win the game for Virginia. The packed stadium and cheering fans were no match for Guy's profound skill: he successfully made all three shots, despite Auburn calling a time-out. 
As the sounds of the buzzer echoed Virginia's win across the nation, the team was gaining a notable reputation leading up to the championship game. Anticipation was high as Texas Tech had beaten out Michigan State that same night in a low-scoring defensive battle with a final score of 61-51.
At halftime Virginia was up by three with a score of 32-29. The last twenty minutes was a struggle for both teams as the lead went back and forth, making the title seemingly anyone's game. With just 12.9 seconds left in regulation, Virginia hit a three pointer to tie the game at 68 and send it into overtime.
Five minutes were put on the clock to determine the victor. If anticipation seemed high before, it was nothing compared to these final moments. The next few plays were all that remained in determining the 2019 NCAA men's tournament champion.
In the last two minutes of overtime, Virginia was up by three against Texas Tech, who was never able to regain a lead. Virginia closed the game on offense with an eight point victory of 85-77. The NCAA tournament's "most outstanding player" award was given to Guy, who scored 24 points in the final game.
Virginia's determined drive proves that in this competitive world of college basketball, perseverance is power.
Leave a Comment