Mustangs stampede over Red Devils 3-0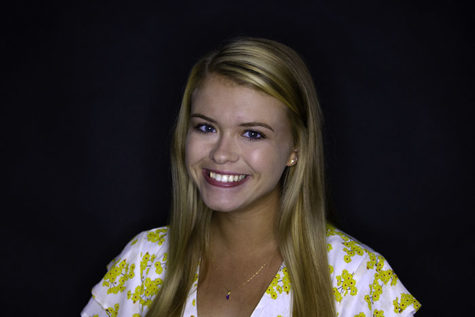 More stories from Sarah Barber
Junior right fielder Christopher Gory caught the pop fly in deep right for the out, and as the runner on third tagged up, Gory launched the ball from deep right field to the plate, landing solidly in catcher Blair Thibault's glove — Thibault made the swift tag to complete the double play and keep Hinsdale Central scoreless in the fourth inning.
Pitcher Gino Cozzi was credited with the shutout win of the 3-0. Cozzi has only given up one earned run in his three starts of the season, maintaining a current ERA of .389. 
Immediately after they lost to Naperville North on Friday, head coach Darren Orel put the boys on the baseline for 11 sprints in the hopes that it would deter them from repeating the day's performance.
"We're playing pretty bad baseball, and we're still within striking distance. We made six errors today, and that can't happen. You won't beat anybody if you get six errors," Orel said.
The clutch throw by Gory was just one of three double plays turned by the Mustangs during the game — the boys were eager to not repeat Friday's loss.
With one out and runners on first and second base in the sixth, Central hit a line drive up the middle, but senior shortstop Anthony Stellato practically went parallel to the ground, making a diving catch to prevent one, if not both, runs from scoring.
"I knew the situation. I jumped up and dove to my left and reached out as far as possible, and next thing I knew the ball had hit right in my glove pocket. It was one of those plays that happen in the blink of an eye," Stellato said.
DGS had another key play in the bottom of the seventh — junior centerfielder Charlie Kuhlman chased down a deep fly to end the game, a kind of play that likely wouldn't have been made on Friday.
This victory comes just one day after the Mustangs suffered the tough, six-error 5-2 loss to Naperville North.
"It was like a completely different team," scorekeeper Mark Indreika said.
Leave a Comment