Q & A with Division I hopeful Jack Blazevich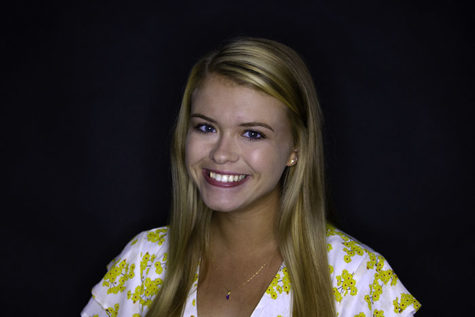 More stories from Sarah Barber
DGS junior Jack Blazevich doesn't remember a time when he didn't have a glove in his hand. Blazevich just started his second year on the Mustangs' varsity roster and he sat down with Blueprint to talk about his life on the field and what this season should look like for the boys.
What has baseball meant to you throughout your life?
Baseball has been an outlet for me throughout my life. No matter what is going on in my life, baseball has always been there to relieve some of my stress and to give me joy while playing it. The game of baseball itself is a lot like life: success, failure and how you respond. This is why, in my opinion, baseball is the greatest sport invented.
What is your favorite thing about baseball as a sport?
My favorite thing about baseball consists of how similar it is to life and how both teams have an equal shot to win. This isn't football or basketball where you can run out the clock or hold the ball. In baseball, you have to throw the ball over the plate and give the other guy a chance. There is no "running the clock out." You have to throw a strike and compete against the guy you're facing for your team.
What leadership qualities do you think are the most important for a baseball player to possess?
I would have to go with always staying positive and enjoying the game. Baseball is difficult and there are a lot of ups and downs. Keeping a positive attitude throughout the whole game is key to success, and that is with anything in life.
Can you describe your attitude as it relates to the game and the preparation for the season?
As cliché as it may sound, my attitude is to go out and have fun playing this game. The off-season is where the hard stuff is; in-season is where the fun begins. Staying consistent will also be an attitude I will try to fulfill this season as well.
How does the DGS team dynamic differ from the dynamic of your travel team?
The DGS team differs from travel ball by the people and players whom I play with. High school baseball is awesome because you get to play with a lot of great guys who you have known for a while as opposed to travel baseball [where] there are many kids from different schools and some you may need to meet. Overall though, baseball is baseball no matter who you play with.
What is the biggest challenge the DGS team will face this season?
The biggest challenge that we are going to face this year consists of staying consistent at the plate and our pitching. If we can get our guys to stay consistently good at the plate and if we can get our pitchers to throw strikes with movement, we should have a pretty successful year. [Both] the Willowbrook and Hinsdale South series should be good ones to watch.
How many sophomores are on varsity this year, and how do you think they'll adapt to competition at a varsity level?
There is currently one sophomore player with us at the moment [Cole Warehime]. He is doing a great job so far adapting to a higher level of baseball and learning from some of the older guys. Anthony Stellato, Michael Hoes, Jake Pileggi and I, who are all multi-year starters on varsity, are trying to help him considering the fact we were in his shoes not too long ago. With our help, [Warehime] should do a good job this season.
You have two seasons left to wear the Mustangs' uniform. What do you plan to work on in those two years to bring success to the program?
I plan on doing what I have been doing my whole life: enjoying the game itself and building myself in the off-season. My in-season I try to focus on playing and having fun because at the end of the day, baseball is a children's game. My off-season consists of lifting four times a week with my trainer and practicing running, hitting, catching and throwing about five times a week. The offseason is where players are made, and the season shows their work.
Do you hope to continue playing baseball after high school?
Yes, I do plan on playing baseball after high school. I am currently getting recruited by a couple Ivy League Schools, Big 10 and a couple others out East. My goal has always been to play Division I baseball, and I will not stop until I reach my goal.
What would your ideal next six years look like?
My ideal next six years consists of going to college and then getting drafted right out of college to professional ball. This is my ultimate goal that I have wanted for my entire life. I plan on having a bright future with my next six years, regardless of what happens. I'm here to compete and succeed with whatever life brings me.
Leave a Comment