Freshman Friday: Gillian Krughoff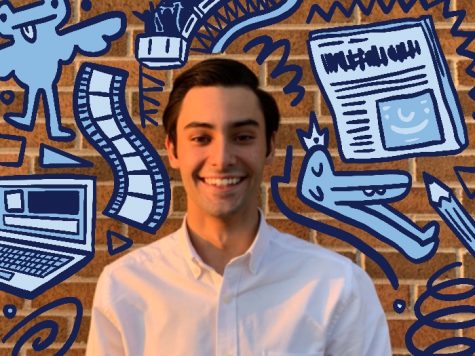 More stories from Alex Miranda
Q: What is your favorite class at DGS and why?
A: I would have to say English. I really like my teacher Ms. Podmokly and my classmates.
Q: What activities are you involved in at DGS? Which activity is your favorite?
A: I am involved in cheer, student council and Superfans. I'd have to say that cheer is my favorite probably because I've been doing it for a while and I love going to the games and cheering at them.
Q: What do you enjoy doing on the weekends?
A: I like to just chill and watch TV, but I also like going out with my friends.
Q: How was your first day of school? Was DGS how you thought it would be?
A: My first day of school was pretty intimidating. It [the building] was just much bigger than I thought it would be. But the first day was also a lot better than what I was expecting because the people at DGS are always so nice and and everyone is easy to talk to.
Q: Did you go to homecoming? If so, did it live up to your expectations?
A: I did go to homecoming. It was a lot better than my expectations because I was just thinking it was going to be like a junior high dance, but it was a lot bigger and better than that.
Q: If you could describe your high school experience so far in one word, what would it be and why?
A: I would have to say "different," just because [all of my peers and teachers] are really different and the classes are just a lot different than they were at my junior high.
Leave a Comment