Creative but costly: Conditioners cool classrooms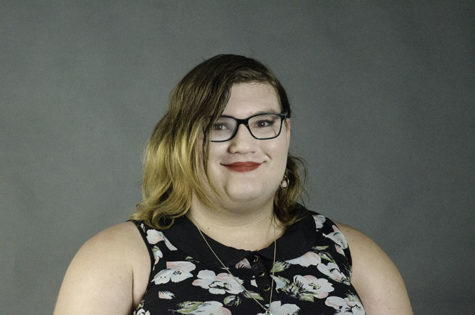 More stories from Elizabeth Rose Szpytek
On the first day of school this year, DGS students noticed something new in 90 of their classrooms: portable air conditioning units. Administrators had decided that it was necessary to cool the often heated and humid classrooms so that the temperature would not impede learning. 
The units were active from Aug. 18 to Sept. 22. In the original plans, the units were set to leave on Sept. 8; however, the air conditioners have been kept longer at no additional cost, according to Superintendent Dr. Hank Thiele in an email on Sept. 15.
The total cost for both DGS and DGN, including the installation, was $50,000. The school received $200,000 more than was anticipated in taxes, which was "tied closely to an improving local economy," Thiele said.
Some may see the use of those funds as frivolous and wasteful; however, English teacher Markus Indreika explained why he saw it to be essential for the school to rent the units.
"Anyone who's taught up on the third floor on a hot day understands just how incredibly uncomfortable it can be. While $50,000 might seem like a lot of money, and it is, it is still a relatively small price for the district to pay to ensure that the students of District 99 have an environment that is actually conducive to learning. […] Two years ago it was probably 110 degrees in my room, and it was unteachable. It was unusable. I had to relocate the class," Indreika said.
Associate Principal Omar Davis described how the solution was received: " I haven't heard too many – too many complaints from faculty. Actually mainly the complaints I've gotten is that the unit is off when it's supposed to be on, so they want someone to come and turn it on. […] I did get an email from a staff member who was – who was impressed by the unit in terms of what it did in her classroom."
While Davis shows the units to be well-liked, not everyone agrees. Senior Sarah Runchey has a very different view.
"They're really loud. I mean, yeah, they're effective, but a lot of my teachers that have them in their rooms would actually turn them off because they can't teach with them on because they're so loud, then it's completely ineffective. That, or it just becomes absolutely freezing in the room," Runchey said.
During an interview, Davis mentioned that it is still to be determined whether or not the units will be making a return next year and what factors will help guide that decision. In the email informing students and parents about the air conditioners, Thiele stated that the district intends to put in school-wide air conditioning as part of the Master Facility plan in the next few years.
The units were installed in a joint effort from the Custodial Maintenance and Ground staff and Aggreko, the company that DGS rented from. According to Mike Reyes, the Supervisor of Buildings and Grounds, the CMG team worked with Aggreko to install the AC over a two-day period.
View Comments(1)