LeTourneau fosters future career through TCD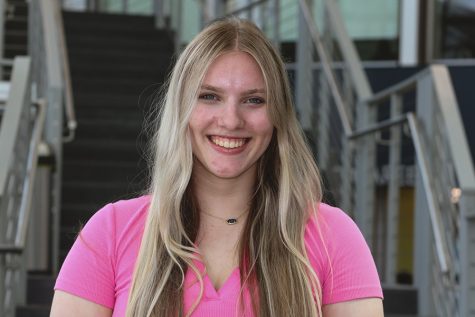 More stories from Ava Lafin
Technology Center of DuPage (TCD) provides classes for students with real world job applications. Senior Sarah LeTourneau is involved in TCD and this helps her with her future career in medicine.
"I was lucky enough to fit it in my schedule and I chose to be in TCD because it gives me a taste of my future career," LeTorneau said.
Students who are involved in TCD need time in their schedule as it is run during the first 4 periods. LeTorneau being a senior has ample time in her schedule to use this resource provided by DGS.
Buses are provided for students' transportation to and from their various TCD locations at College of DuPage. This allows students to have these resources available to them with easy access and still work into their usual school schedule.
This allows for students to gain dual-credit for their future college or education plans. According to the TCD College of DuPage website, "students operate their own businesses, including a restaurant, bistro, and deli; automotive repair shop; full-service salon; and preschool."
According to the D99 website, "pathways include but are not limited to: Engineering, Architecture and Design, Computer Design and Animation, Computer Programming, Accounting, Business, Culinary, Human Development/Education, and Fashion." This allows students to "begin to prepare students for a specific college and career pathway or they may provide students with various opportunities to explore careers prior to enrolling in college."
TCD is a part of the Career and Technical Education department led by Patrick Fardy. Councilors will meet with students interested in TCD and see if it fits into their schedule.
LeTourneau spoke on what she does at TCD.
"We do labs and also have days in a classroom. It is almost a mix between college classes and a real life job," LeTourneau said.
With the different courses TCD and DGS allows, students can use these resources in a variety of ways to provide a variety of career paths. This diversity helps students become aware of the multiple paths they can go aside from the usual ones described in many classes at South.
Leave a Comment