Track sprints into indoor season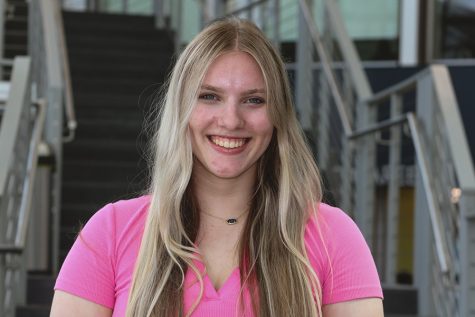 More stories from Ava Lafin
The 2023 track season has two parts to it, indoor and outdoor. With the indoor season in full swing, the team strives for new records and surpassing the record breaking 2022 season.
The dynamic of the team revolves around how each athlete can rise to become a "dude." Coach Sean Senf spoke on the achievements he gives out to his team.
The term "dude" is awarded to the boys who achieve personal records as well as show improvement physically and in their leadership skills.
"I always say we have a lot of guys on the roster but we're looking for who will rise to become a 'dude.' I'm always looking to see who presents themselves as one of our top 'dudes'," Senf said.
Senf spoke on how the team strives for excellence this year.
"We had a lot of great seniors leave last season so we are trying to see some underclassmen rise to varsity. A lot of our old contributors are gone and we're looking for some more guys to rise to that. We have around 135 guys on the roster as of now," Senf said.
The team thrives on different groups and ages of students, allowing all four grades to compete at the same meets, just at different levels. Sophomore Anthony Smith talked about what he anticipates this season.
"[I think] being disciplined and showing up to practice. Bringing each other up and staying positive makes a great team player," Smith said.
Senior Carter Smott spoke on the challenge of many upperclassmen on the team.
"We have a lot of seniors on the team and it's on the shoulders of the younger guys to pick up the leadership. [It's] mostly on the junior class to step up for the underclassmen and become leaders. We look forward to many PR's and getting better as a team," Smott said.
In the 2022 season, the team had three events qualify for state. Senf explained how he wants to push for the same or better result this season.
"We have a lot of guys who are talented, but we're looking for someone who is going to be the absolute all star. We are going to look for those guys who are going to make that happen and then feed them so they can become that state qualifier," Senf said.
Leave a Comment