Summer sun brings birthday blues: Ten things people with summer birthdays miss out on
More stories from Sydney Richardson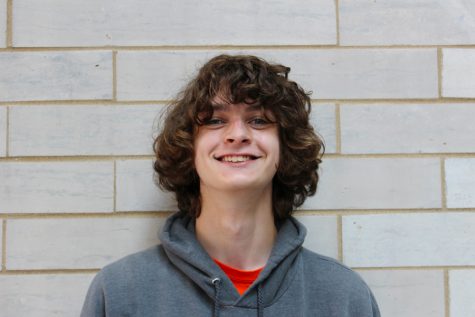 More stories from Jake Hahn
Birthdays are a magical time in which all those dear to you can gather together and truly show their appreciation and celebrate your existence on this Earth. Birthdays during a school day are an added benefit that many receive, as they are the perfect opportunity to lord over your puny classmates and force them to sing and cheer in celebration of yourself, whether they want to or not. This incredible boon, one that can enhance the day of any young child, is lost to those who were unfortunate enough to be born during the harsh sun of summer.
A summer birthday is inconvenient for students for a myriad reasons. Listed below are some of the most major banes of being born during the off months of school and the many things that these children miss out on.
#10: Being the same age as people in your grade
As a student who has a summer birthday, you tend to be the youngest of your classmates. While many of your friends are enjoying important milestones like getting their driver's license or buying their first lottery ticket, you are left behind to continue the torturous cycle of having to ask for rides and or having to come home before your legal curfew.
#9: Your class singing to you
A landmark activity of birthdays at school is rallying your entire class to sing in celebration of your birthday. The feeling gained by everyone being required to sing your praises is lost over the summer, when only those you choose to invite will have the courtesy to sing for you.
#8: Easy to plan parties
School provides a convenient close proximity to most if not all of your friends. As such, a school day can be used to pass out invitations to all who might attend your future party, solving any issues that could come with planning over the phone or through the mail.
#7: In-school rewards
When your date of birth falls on a school day, teachers often make an effort to present you and your classmates with small treats or other fun presents. Presents during a school day help to enhance the experience of a special day much more, as it helps you to feel recognized and important amongst your peers.
#6: Sharing and receiving treats
Since the wee ages of elementary school, the person who brought in birthday treats was always the most popular and revered kid at school. Everyone remembers who brings in cupcakes and who brings in ring pops. As someone with a summer birthday, you have to accept that you will never be able to earn your peers' admiration like that.
#5: Time with your peers
Going to school gives you the chance to see your friends and peers everyday. In the summer, people are working at their summer jobs, going on vacations or taking advantage of the nice weather with their other friends. Good luck getting anyone together to celebrate your birthday when there are so many other fun things to be doing.
#4: Separation from your family
Even if you love your family, you don't necessarily want to be with them all the time and your birthday is no different. Sometimes you just need some separation from the people you live with so you can go hang out with friends, but when you don't leave for school in the morning, your family has much more access to you and you are certain to be the center of their attention all day.
#3: Superiority at school
When it is your birthday at school, everyone is sure to know it. For one glorious day, you get to be treated like a celebrity. Teachers and students alike will revere you.
#2: An excuse to skip class
While it may seem hypocritical to include this, skipping class is much different than no class at all. Skipping your class for any reason brings a feeling of importance and pride, as it's very rare that anyone would allow you to miss a day. It makes your special day all the more amazing when you can get some food or watch a movie while all of your friends are stuck in school learning nonsense.
#1: People knowing your birthday
To put it plainly, without the daily announcements and singing to remind your peers of your birthday, those who are not your friends will never end up remembering when your celebration actually is. Countless years have passed without any messages of congratulations or celebration, as summer occupies the mind of any eager child and removes any mention of your birthday from their minds. Through this bane, the true downside of a summer birthday rears its ugly head: loneliness.
Leave a Comment