The Marching Mustangs compete at the Illinois State Marching Band Championship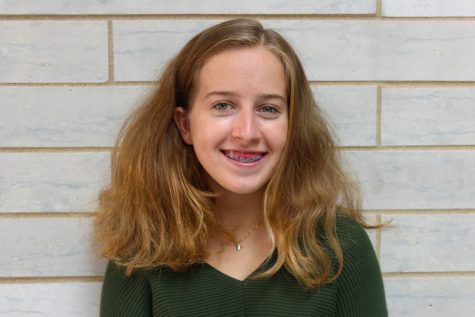 More stories from Emma Fudacz
On Saturday, October 23, the DGS Marching Mustangs wrapped up their competition season at the Illinois State Marching Band Championships at Illinois State University. The Marching Mustangs have spent over three months perfecting their show, entitled "The Arena." Led by drum majors Annie White, Nathan Frewen, Bradley Padavic, Max Fido and director Greg Hensel, the Marching Mustangs scored a 72.700 out of 100 and were ranked ninth.
Color Guard Director Stephanie Peterson commented on how she thinks the Marching Mustangs did on their performance at Illinois State University (ISU).
"Obviously it was a rough season, with lots of change, and it was our first competitive season after COVID, but I think they had a fantastic performance; it was a very solid run and they should be very proud of all of the work that they have put in. We are looking forward to being even stronger next year," Peterson said.
Marching Band director Greg Hensel described how the theme of "The Arena" perfectly fits the marching band's attitude towards performing and practicing this year.
"The show this year is all about resilience, and fighting through. We started the year already feeling like we're kind of down and behind, just coming back from COVID, there's a lot of students that didn't join marching band this year because of COVID cautiousness… What was important for us was doing our best and making sure that every rehearsal was better than the last and every performance was better than the last," Hensel said.
Hensel also mentioned the resiliency that the marching band showed after the previous marching band director left unexpectedly at the beginning of this school year.
"We're already feeling like we're fighting from behind, and then Dr. Sugg had left for another job right before the start of the school year, so that was another devastating blow… We were proud of the students for their mentality," Hensel said.
The marching band placed fourth at the Lake Park Lancer Joust, fourth at the Victor J. Andrew Invitational and third for the North Central College Invitational.
Though some of the members of the marching band seemed disappointed with the end of their season, drum major Brad Padavic shared his thoughts on the season as a whole.
"The marching band has been doing really well under the circumstances, and we're all just really happy to have had a normal season," Padavic said.
Leave a Comment