DGS hosts fall band concert October 28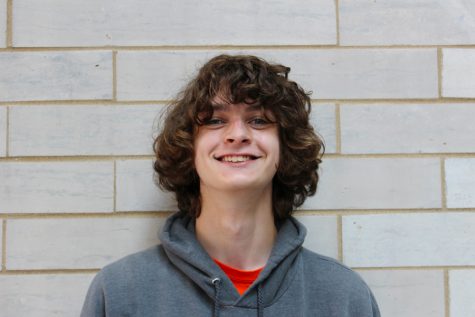 More stories from Jake Hahn
DGS' fall band concert will be held on Thursday, Oct. 28 2021 in the new performing arts center. The bands featured will include the concert band, symphonic band and the wind symphony. The concert will take place from 7-9 p.m. and will be the result of weeks of practice from the DGS band.
The concert will offer free admission for all students with valid student identification. The performance is also an excuse to see the renovated auditorium, as this is one of the first activities taking full advantage of the space.
This is the band's first official concert since the beginning of the school year, and these groups are eager to show off what they have been working on since the COVID-19 pandemic and construction made live concerts difficult. Senior and band musician Evan Sumida commented on what practice for the performance was like for the talent that is participating.
"Since it's an actual band class, we work for about 40 minutes of the period each day. We usually spend most of the period reviewing both individually and as a group," Sumida said.
DGS band director Jerry Lowrey has been with the band every step of the way as they prepare to entertain the DGS community. This performance and opportunity has been a long time coming for all members of the band and directors alike. Lowrey discussed what to expect from the performance after these weeks of practice.
"I think acoustically speaking, people should be expecting something they've never heard before at a high school level. The performing arts center, auditorily speaking, is incredible; the way the sound dances around the room is something that I don't think many people have experienced," Lowrey said.
The titles of concert band, symphonic band and wind symphony correlate to different levels of experience, with concert band being a beginning level and increasing from there. All, however, have put in an equal amount of work in preparation for the performance.
While we are still reeling from the pandemic and live band performances may not be the same as they were before, the entertainment has not been compromised. The band has been working hard to persevere through COVID and provide the community with an enjoyable night of music.
Leave a Comment