The bloom of Letters for Rose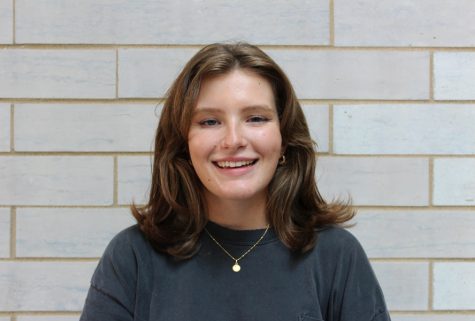 More stories from Kristin Weidner
Born out of the sheer love for community service, Letters for Rose was a product of both the pandemic and dedication of two New Jersey teenagers. Their mission is clear and simple: reduce feelings of isolation and loneliness in elderly patients across the nation, and that is exactly what they do.
Founders Layla Hurwitz and Annkia Aristimuno currently staff over 14,000 volunteers who share their passion for good works. Of that total, 4,000 are chapter heads and work directly under Hurwitz and Aristimuno's leadership; the remaining 10,000 are young artists and writers passionate about this project.
Downers Grove chapter heads Bella Chlada and Robert Del Cotto discussed their role and experiences with the organization.
"As chapter heads we manage the rest of our board members… we help assign hours to volunteers, and make sure everyone is on track and doing their jobs. We also pick up jobs as needed," Del Cotto said.
Both presidents believe that Letters for Rose has inspired other community members to join, as well as fostered a lasting impact on the patients in these homes. Chlada already has experience with geriatric homes, and she finds her work within Letters for Rose an important part of building a positive community.
"I've been at nursing homes my whole life, I would visit my uncle, and with the girl scout troops, so I've always been familiar with it… and it's [Letters for Rose] something so simple, like writing a letter, that makes such an impact on people," Chlada said.
Participant and artist for the project Sally Lichner has lended a hand to the Downers Grove chapter by creating 3 letters for the team back in August, 2021. As a new contributor, Lichner is excited to continue her commitment to Letters for Rose.
"It just seemed like a great thing to do; it's so simple and you can do it at home and use your creativity to make other people feel better, especially during COVID," Lichner said.
Growing old tends to carry a negative connotation, but thanks to Letters for Rose: aging should no longer be a fear. From the hard work of two New Jersey teenagers, a community of artists across the globe assembled to aid elderly citizens during the strenuous and taxing pandemic.
View Comments (1)