No more sadness because it's time for some madness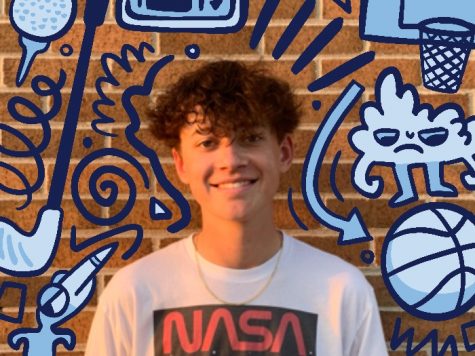 More stories from Andrew Calek
After a one-year hiatus, March Madness is finally back and better than ever. With a full-packed group of 68 of the best teams in the country, everyone is ready for the opening tip-off. Anything can happen in March so grab your boneless wings and brackets because it's tournament time baby!
This year looks different than any tournament before for obvious reasons and along with COVID-19, there are some other firsts that are worth mentioning.
Hartford and Grand Canyon are making their first tournament appearance in school history. Oregon State and Georgetown were picked last in their respective conferences and both won their conference tournament and enter as 12-seeds. Duke and Kentucky will miss the tournament for the first time as a duo since 1976.
Some teams are continuing their same traditions. Kansas, Michigan State, and Gonzaga are all currently riding consecutive tournament appearance streaks of 31, 23 and 22 respectively.
Let's discuss some key matchups I find extremely interesting in the round of 64.
13-seed Ohio vs. 4-seed Virginia.
Due to COVID-19 issues in the Cavilers program, they will not be able to practice until a handful of hours before their opening game. Due to this and the fact that Ohio is led by NBA-ready point guard Jason Preston, this will be a close and competitive game that I believe Ohio will come out of victorious.
8-seed North Carolina vs. 9-seed Wisconsin.
Both of these teams got bullied by their respective conferences and both teams should be happy to escape that. This young North Carolina team, while more talented than Wisconsin, may not have the edge over Wisconsin's experience. This game should go to a few overtimes so tune in to this one for an edge of your seat nail-biter.
7-seed Uconn vs. 10-seed Maryland.
These are two teams that had high points and low points during the course of their seasons. Uconn's biggest win came over 6-seed USC in early December but other than that they don't have much to show. Uconn's tournament history while fantastic, is not enough to outplay Maryland given the Big 10's competition level.
5-seed Villanova vs. 12-seed Winthrop.
This matchup became recently intriguing because of the severe ankle injury to star freshman point guard Justin Moore who was averaging a Big East freshman best 11.3 points per game. Winthrop should be able to capitalize and continue their hot 23-1 season into the tournament. Winthrop is a deep and experienced group of ballplayers that are well equipped to make some noise in the upcoming weeks.
4-seed Oklahoma State vs. 13-seed Liberty.
A young Oklahoma State team got an extremely tough draw given the explosive yet subtle Liberty flames in the first round. The flames are one of the best teams in the country at playing both sides of the ball and do so to near perfection. If they can contain Cade Cunningham, the projected number one overall pick in this upcoming NBA draft, and hold true to their 59.6 opponent points per game average, this will be a long night for the cowboys.
8-seed Loyola Chicago vs. 9-seed Georgia Tech.
Remember the ramblers? I sure do because I took Miami over them two years ago and they went to the final four as an 11-seed. This new ACC opponent should be able to put up a better fight considering the jackets took down 4-seed Florida State in their conference championship. I don't think a Final Four run is possible this year for Loyola, but they should be able to put up a strong fight against a red-hot Georgia Tech squad.
Those were some key first-round matchups, but let me give you some statistical reminders regarding the late stages of March Madness.
From 1985 to 2019, there have been 35 national championships games played in NCAA Division 1 men's basketball. 22 of these 35 winners were 1-seeds and 9 of them were 2 and 3-seeds. When you are picking a winner it will statistically be a 1-3 seeded team.
If you are looking for that upset in your bracket, don't stray too far from the 12-seed vs. 5-seed matchups. Last tournament alone, 3 of 4 12-5 matchups resulted in the 12's favor. The all-time record between the two is 90-50 in the 5-seeds favor, however, that still gives all 12-seeds a 35.7% chance to win which is the highest of the higher seeds excluding the 8-9 seed matchup.
Whether you are a second-grader in Idaho or a retired mechanic in Florida, everyone is filling out their "perfect" bracket. With nothing but pride and maybe some bets on the line, will this be the year of the perfect bracket?