The College Board's biggest fear: COVID-19 interfering with standardized testing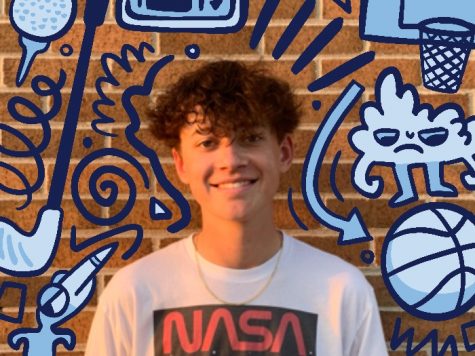 More stories from Andrew Calek
College admissions offices across the country thrive on standardized test scores to decide who gets admitted into their school. The College Board and colleges have been working together for years but this year things look a little different. Without most schools requiring standardized test scores, was it easier to get into college this year?
One question still remains; how is the college application process different this year than in years past?
This year many colleges made it an optional choice to include your standardized test scores. For better or worse, this gave students relief in hope that they would have a higher chance to get in based on GPA, extracurriculars, APs, etc.
Senior Abby Fredricks explains her experience with the exclusion of the SAT/ACT requirement.
"One part that really helped me out was the ability to not include SAT/ACT scores. Standardized tests are really hard for me, so not having to submit a score eliminated a lot of stress for me. I think that by the tests not being mandatory, many people felt like they could focus more time on the essays and/or their applications, rather than studying for the SAT/ACT," Fredricks said.
The college application process is different for everybody. Fredricks speaks to her own personal experience with applying to college in a pandemic.
"I applied to ten different schools, with many different essay prompts, so I think at times it was a little stressful, but overall it was a good experience. I also think it was hard to figure out all the little details of what to do and how on our own since we were fully remote at the time and it was harder to get help from teachers and counselors," Fredricks said.
Some students took a different approach. Senior Adian Krieble clarifies his late start to the college application process.
"I started filling out applications late and kind of put them all off till the last minute where I realized they are really not that hard or time-consuming. I regret this because I missed the deadlines for a few schools I'd planned on applying to," Krieble said.
Krieble also did not include his test scores like many other students. He illustrates if this made the process easier or harder.
"We were often not required to submit test scores and I never even took the ACT; however, I know that my actual grades suffered as a result of COVID-19 so I think all things considered it was probably just as hard as any other year," Krieble said.
Senior Lily Ross did decide to submit her test scores in the various applications she filled out. Ross describes the college application process and whether it was easier or harder depending on test scores being included.
"I thought the process would be easier than in the past because I think with the whole test-optional aspect, there were a lot more essays expected. I did apply with my test scores but it was a great option for most people who didn't want to submit their test scores because they didn't have to stress over one test," Ross said.
Ross depicts the level of difficulty of getting into a school and getting some sort of scholarship.
"I definitely think it was easier to get into colleges… I think it would definitely be easier to get into schools, but I think scholarships would be the regular amount of difficulty," Ross said.
College has been something all seniors across the country have been stressed about since freshman year. With fewer and fewer schools requiring standardized test scores, did the class of 2021 catch a break in the college application process?