Sophie Richert: The girl who plays ice hockey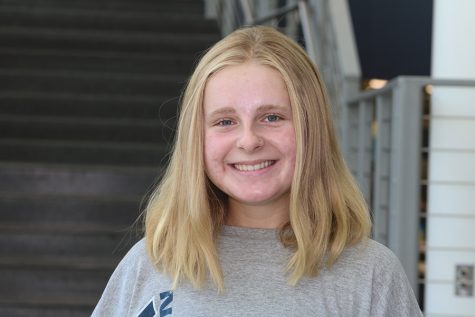 More stories from Taylor Neal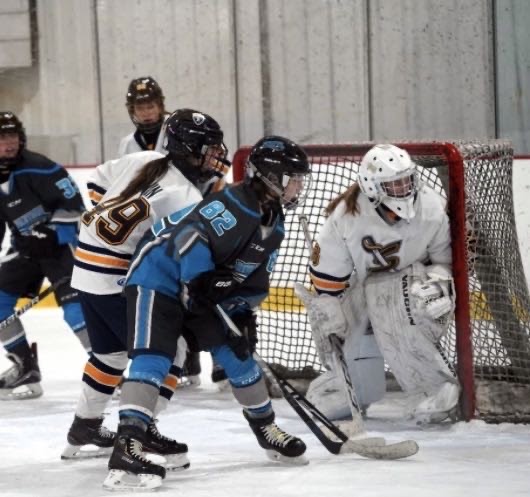 While most high school sophomores are thinking about passing their next test or hanging out with friends, sophomore Sophie Richert is focused on her future with hockey.
Richert is a goalie for the Naperville Sabres hockey team. She has been playing goalie most of her hockey career.
Because of her passion and dedication to hockey, Richert has accomplished many goals of hers. Richert has a few colleges looking at her, she says this was a goal she has had for many years.
"Last year my coach told me that a couple schools have looked at me like D1 or D2 schools, and also I've gotten offers from college prep schools like East Coast," Richert said.
David Richert, Sophie's dad, sees his daughter going far in the future with hockey.
"If she keeps playing like she does now, I do see her getting at least a partial or full scholarship to college. The colleges that have already checked her out were at least the division 2 College if not a division 1," David Richert said.
Last year, Sophie joined the Naperville Sabres program and played against girls a couple years older. This year, Sophie made the 19u team for the Naperville Sabres. She has played a couple games, with both games leading to shutout victories.
" All her teammates are 17-18 and 19 years old. She's just turned 15. The girls love her and this year so far only played 2 games, but is 2-0 with two shutouts. The second game had about 25 shots on her with 4 or 5 breakaways and gave up nothing," David Richert said.
Richert's freshman year, she made the DGS hockey team and played goalie.
"She played high school hockey with the boys and the coaches fell in love with her…the boys on that team begged her to keep playing with them," David Richert said.
"She went 2-1-1 with the high school and played the tougher teams then the other goalie. She was an incoming freshman and the other goalie (boy) was going to be a sophomore, and she did a lot better than him," David Richert said.
Sophie Richert's dedication to the sport can also be seen on and off the ice. David Richert describes her personality on the ice.
"Sophie is very calm on the ice during games. She never looks nervous even though she might be. During practice she tries hard just like how she plays. Her movement on the ice is smooth and fluid. She's so quick going post-to-post and up and down. She knows what she needs to work at and is always trying to better herself," David Richert said.
Sophie has been playing hockey now since she was 7 years old. Sophie recently switched to the Naperville Sabres hockey team from the Hawks because she didn't really like that program.
Sophie has practice 5 times a week, depending on ice slots. Practices are typically from an hour to an hour and a half.
Sophie Richert's passion for hockey started at a very young age. Sophie Richert was inspired and influenced by her brother who plays as well.
"My brother started playing when he was really really young and he wanted me to play so he dressed me up [in hockey gear] and got me into it, so I quit gymnastics for it [hockey]," Sophie Richert said.
Sophie Richert enjoys playing hockey. Sophie says that it is a fun sport for her and she enjoys seeing her friends during practices.
"Practice every single day and seeing people that I'm like really good friends with and the tournaments are so fun, I really like everything about it," Sophie Richert said.
Sophie Richert is still unsure about where she sees herself in the future. She says she would like to play hockey in college if she can get a scholarship at a school she would like to play for.
Sophie's team has only had one game so far this season. However, due to COVID 19, two upcoming tournaments just got canceled. We do not know when games will resume.
Leave a Comment