What does good mental health look like?: How to best support yourself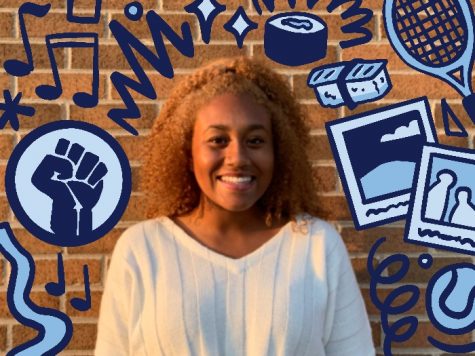 More stories from Mimi Akintunde-Nieves
Supporting yourself can come in different forms. According to the CDC, one's mental and physical wellness are both equal components to overall health. This issue is seen throughout the COVID-19 pandemic as well.
Since the start of the pandemic we can see an incline of those who are struggling with their mental health—what does good mental look like is the question. This can look different to everyone.
The Mental Health Foundation characterizes good mental health to be, "a person's ability to fulfill a number of key functions and activities, including: the ability to learn, express and manage a range of positive and negative emotions, form and maintain good relationships with others, cope with and manage change and uncertainty".
DGS psychologist, Catherine Robinson explains what she believes this positive wellness can look like.
"Good mental health to me is all encompassing of the mind, body, and soul. Being present with your feelings and acknowledging them. Talking and finding your support network is so important… [Good mental health] looks like being optimistic, problem solving and finding solutions," Robinson said.
In the beginning of quarantine, many people questioned their ability to handle such a drastic lifestyle change. Social worker, Tracey Salvatore explains what she went through during the start of the pandemic.
"I felt a lot more anxiety than usual at the start of the pandemic and my energy was lower than usual… To be honest, I found it difficult in my role as a social worker to offer support to others because I was spread so thin," Salvatore said
Not only were many adult's mental health compromised but the impact of COVID-19 affected students as well. Sophomore, Mike Jones describes how remote learning has impacted his health.
"Honestly I don't handle my stress, it is really hard. I feel that we are in class way too long and that there is no reason to have to get out at 3:20 when we can have 50-minute classes and get out at 12 to have more time for homework. My eyes have started to get bad from staring at my computer for so long and I'll still have teachers that'll keep the class late," Jones said
Everyone has their own form of coping. In this day in age, the amount of ways one can choose to cope are endless. Senior, Lily Ross describes what she did to try and cope with her mental health struggles.
"I went for long runs, did puzzles and spent a lot of time with my family. Journaling was another healthy way that I was able to understand my feelings about the situation we were all put in," Ross said.
Others chose to get through this experience in different ways. As Salvatore's mental health being compromised she had to find ways to not only take care of herself but her children as well.
"[What my family and I did]: We embraced nature and life at every opportunity, regularly exercised, made sure to get good sleep and I cooked a lot of healthy meals… I also just 'faked it' until 'I made it'. Despite wanting to stay in bed or otherwise shut down at times, I just kept putting one foot in front of the other and juggled my responsibilities. Staying on top of things made me feel accomplished and good," Salvatore said
There are many different ways to keep yourself mentally healthy. Salvatore gives her advice on what to do if you are going through mental health struggles.
"Figure out a variety of strategies that work for you and take the time to incorporate them into your daily routine. Ask for help from others, and do not wait until you are in crisis to take care of yourself and connect. Do not over depend on avoidance. I know too many people who rely too heavily on keeping themselves busy to avoid and internalize their feelings, and this unbalanced approach ends up doing more harm than good in the long run," Salvatore said.
Another DGS psychologist, Monica Muciaccia describes how "good mental health can be misleading" and what you can incorporate in your life to positively impact your mental health.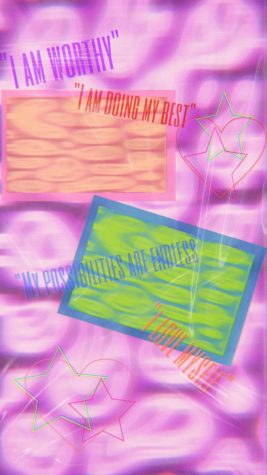 "You just have to find what works for you. It takes time to figure this out; it takes hard work , devotion, and practice. I think the kinder we are to ourselves, especially this year, the happier we can be. Just be gentle, be kind, relax into the feelings . Do the same for others—do nice things for others. It makes us feel better to be selfless. Try it! See what emotions come up. I bet they will be pleasant ones," Muciaccia said.
Over time you may find yourself struggling to adapt to your situations.You are not the only one; there are many resources to help keep yourself mentally healthy. For more information on how to best cope with your mental health struggles visit the websites listed below:
"Self-Help Techniques for Coping with Mental Illness"
"How to look after your mental health"
"Taking Care of Your Emotional Health"
"Healthy ways to cope with stress"
"How to Help Your Teen Struggling with Mental Health Issues"
"Mental Health Among African-American Women"
"Prioritizing Self-Care While Working From Home"
Follow for more on Instagram:
Jim Kwik (Brain Coach)
Dr. Nicole LePera (Holistic Psychologist)
Brandon Breaux (Artist and Meditation leader)