DGS's weirdest food combos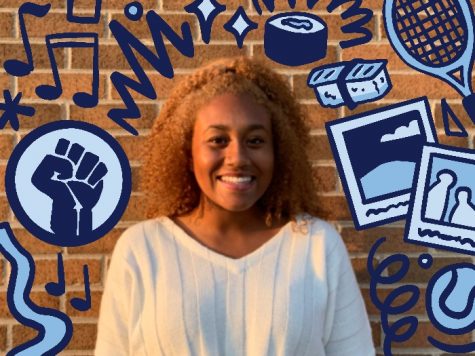 More stories from Mimi Akintunde-Nieves
Food holds a special place in many peoples' hearts. For some, trying new dishes is exciting and others love finding new ways to make their meals more interesting, from mixing pizza with various condiments to mixing something sweet with something salty.
Here are a list of some of our DGS community members' weirdest food combos:
Mary Davenport~ "Grilled cheese and jelly."
Layla Orozco~ "Hot dogs, pico de gallo and mayonnaise."
Neil Oberg~ "Sour gummy worms and Doritos."
Zaliyah Thomas~ "Eggs and hot sauce."
Milia Saei~ "Pizza and ketchup."
Ivan Herrera~ "Peanut butter and burgers."
Ashley De Anda~ "Ham roll with cream cheese inside and hot sauce."
Mrs. Rubin~ "I mean, I haven't had this in probably 30 years, but when I was younger, I ate peanut butter and sweet pickle sandwiches like a weirdo."
Megan Fox~ "Ice cream and fries."
Jake Olson~ "Dill pickle seeds mixed with Skittles."
Izzy Johnsen~ "Cicis brownies on top of pizza."
Mr. Walsh-Rock~ "Here is my go-to — grilled cheese with grape jelly. Mmm….tasty"
Emma Huget~ "Ranch and pizza…weird."
Mrs. Martinez~ "As a kid growing up, my grandmother always gave us Kit Kats. I liked to put peanut butter on my kit kat and then mix it in with vanilla ice cream. It was absolutely delicious! To this day, I love putting peanut butter on my Kit Kat!"
Jayla Taylor~ "Cereal in the microwave, grilled cheese and syrup."
Briana Yates~ "Popcorn with spaghetti."
Edward Schwartz~ "I do like my fries with ketchup and mustard both, not just ketchup."
Hopefully these weird combos have inspired you to try something new today.