Multi-sport athletes face challenges with new COVID-19 schedule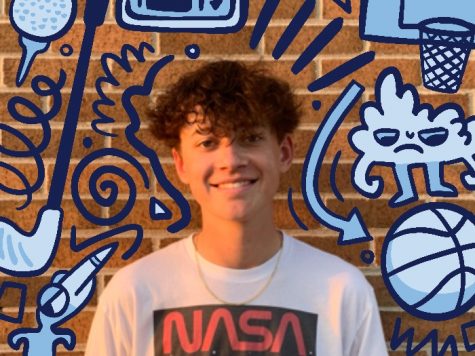 More stories from Andrew Calek
Many sports seasons at DGS have been moved this year as a result of COVID-19 guidelines. Multi-sport athletes across DGS have experienced their seasons overlapping or changing due to the risk factor of their specific sport. By choosing between sports or changing your usual routine, DGS student-athletes are confronting the task of high school sports during a pandemic.
Senior basketball and volleyball player Lily Ross explains this year's new schedule for her sports.
"This year has been a lot different because normally during the fall I would be playing volleyball, but this year in the fall I split my time contact days of volleyball and basketball. Volleyball was on Monday and Wednesday and basketball was on Tuesday and Thursday, both for around two hours. It is a lot different than normally focusing on one sport and being in season during that time," Ross said.
With the moving schedules, some sports seasons now overlap each other that didn't in the past. Ross describes her own sports overlapping situation.
"I haven't had any conflicts with sports because of how there is only one gym that both teams practice at, so they have been able to be on opposite days. During the season I don't know how that will work especially with games and practices scheduled on the same days and practices for other sports. It's all really up in the air right now," Ross said.
Ross hopes that," they will be able to work out a schedule that multi-sport athletes can still play both of their sports."
Senior football and baseball player Cole Warehime has had to deal with his own seasons altering due to COVID-19. Warehime expands on his training leading up to the start of his seasons.
"Training has definitely been more intense since we aren't in school often; I have a lot more free time to work on things specifically related to sports and better myself for when it comes time to play," Warehime said.
He continues, stating, "football is starting in February and baseball doesn't start till the end of May," so his seasons do not overlap each other.
In addition to high school sports, club sports seasons have been affected by COVID-19. Warehime clarifies what is happening with his travel seasons.
"[This] coming year we are not having a travel year in the summer due to the high school season being played in the summer… tournaments have been canceled as well as games," Warehime said.
Warehime and Ross alike have experienced the demands of club and high school sports. Ross reveals how her teammates struggle with playing club sports and high school sports.
"I do not play any club sports, but a lot of my friends who do have had a hard time juggling time and being able to make contact days on time from their club sports. This year, however, they are allowing kids to play club sports while being in a school sport for the first time ever because of all of the uncertainties on when seasons will be able to happen," Ross said.
Nothing looks the same anymore in our country and the new normal is change. In adapting to this new normal, multi-sport athletes at DGS face the challenge of the new COVID-19 sports scheduling.