Traffic jam at DGS: Parking lot getting a little too hectic with new hybrid schedule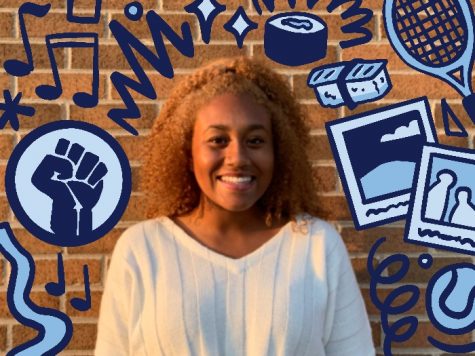 More stories from Mimi Akintunde-Nieves
People have waited four years for this opportunity — class after class, day after day, year after year — to park in the senior parking lot. This year's seniors weren't so lucky with this unique opportunity.
With the new modified hybrid schedule, DGS students have been eager to come back. This new schedule calls for students to either take the bus or drive themselves to school for their half-day of classes; new policies have been put in place for those who park on campus. Bryan Heap, school dean, explains more about this year's new policies.
"This year things are a little different with the hybrid situation on a few levels. First, all parking is free and not billed to students since hybrid learners only park on campus once or twice a week and only during hybrid weeks. We have also doubled the number of parking permits issued since we have two groups of students parking on campus," Heap said.
Parking permits being free and more spaces available has led to a battle of first come first serve which is left with students having to plan around parking time. Senior Emma Huget explains what she must do in order to get a parking spot close to the entrance doors.
"The parking lot is almost always crowded… I get to school around 20 minutes before [school] starts and I still can't find a good spot… I'd say you at least have to get there 30 minutes before school starts. I usually end up parking closest to the street, all the way towards the back [of the senior lot," Huget said.
With so much traffic, students are left to question where it is coming from with only having half the student body there. With parking being free, underclassmen are also given the chance to get early access to this senior opportunity. Heap compares the parking situations of underclassmen from previous years to this year.
"'In theory, the lot is no longer restricted to seniors only. However, the lot and student spaces are pretty booked up so all seniors and juniors who applied are taken as a priority over a sophomore who would want to park here…[In the past] underclassmen students can purchase privately from the church across the street, free street parking on far Springside, or in driveways of friends and neighbors," Heap describes.
This right of passage is not looking the same to seniors this year. Juniors being able to get access to this opportunity early on is explained by junior Chrissa Dimitrikakos.
"I think it is fair because we are also able to drive and it's nice to have a chance to drive to school," Dimitrikakos said.
This idea of fairness is doubled sided; seniors may see this as just another thing being taken away from their senior year. Huget further explains how she feels about this unfair opportunity and what the school should do to regulate the parking lot.
"I think they should put emphasis on parking passes and actually check them, because even with hybrid learning there's a full senior lot which doesn't make sense. Seniors should be able to get the spots first because it is our lot… It is kind of unfair to the seniors. We've waited four years to park in the senior lot and now underclassmen can too. As a senior, a lot of things are being taken away from us, and having our own parking lot is now added to the list," Huget says.
Although things are going to be looking different now with a temporary pause on in-person learning; these will be the guidelines for the possible return of students. Whether or not students agree with these guidelines, things are changing and students still have a voice in the matter. It is up to the seniors to decide if this is something worth fighting for, to have another "senior perk" taken from them.