District 99 takes pause on in-person learning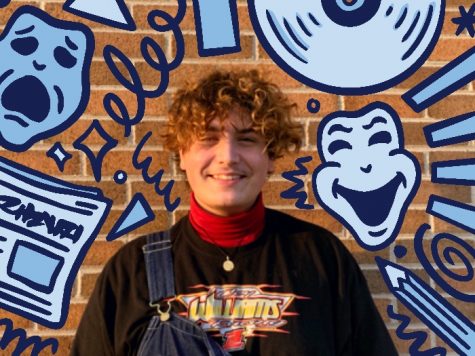 More stories from Kassem Ossman
More stories from Gwendolynne Royle
On Nov. 2, parents, guardians and students received an email from District 99 stating in-person learning will be paused due to the increase in cases in DuPage County. DGS will close its doors for the next two weeks, allowing only small groups inside, including the Transition 99, Access and Connections, DGS Multi Needs and Emotionally Disabled self-contained programs to meet in person under strict safety protocols. All other students will follow the fully remote schedule through the end of this week and the week of Nov. 9.
COVID-19 cases in Dupage County continue to rise and have moved into the substantial level, encouraging our district to go remote until cases lower.
Junior Max Fido chose to participate in hybrid learning at the start of the year. He reflects on the experience he had while school was still open.
"I was excited to meet my teachers and actually learn and do something with my peers that also want to learn… Thankfully all the restrictions the school gave out made me feel more comfortable and they actually worked. I didn't expect much but I wanted to go at least one time to see my teachers, be excited to learn and share ideas with others," Fido said.
A parent who is in favor of the in-person option expresses their concerns of when the students will return.
"[Students will probably return] when the political upheaval dies down; possibly not this year at all depending on the outcome of the election," they said.
When the email was sent out, discussion between individuals both for and against in-person learning rose. Stacey Bachara, a DGS parent, reflects on how her personal experience has influenced her position in favor of remote learning.
"My dad was in the hospital since January and I was there every day until we were told we couldn't be there. The nurses were so scared because they never even knew how bad it was, that's why I never want to see that happen again and want everyone to stay safe," Bachara said.
The DGS closure encourages students and staff to follow safety protocols until the district is able to confidently reopen. Dr. Hank Thiele talks more about this in the board meeting held on Nov. 2.
"[We will] continue to watch the metrics closely as we have been, but ask everybody in our community to do their part to help drive those metrics into the correct direction. This week has always been intended to be fully remote; however, now we are going to watch the metrics this week and next week and we ask everyone in our school community and the overall community to follow all the safety protocols," Thiele said.