Change my mind: Friday nights are the worst day of the week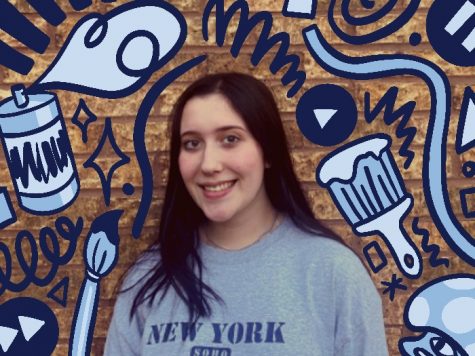 More stories from Lexie Lukacik
I remember my first ever DGS football game as a freshman. It definitely wasn't much considering I sat with a bunch of parents. Once I realized that the big seniors weren't as scary as they looked, I took the chance to sit far away from the angry parents with screaming toddlers who were forced to come.
Every week during sophomore year my friends and I would anxiously wait for Fridays. After school we would meet up and fight over who was bringing face paint to the game. Our favorite part was waiting until the last 10 minutes of the game to figure out whose parents would be willing to pick the twelve of us up.
From the moment I walked into the first game, I looked forward to being one of those "cool" seniors in the Superfans section sitting front row. Little did I know that the little perfect fairy tale I had in my head was going to be taken from the class of 2021.
Here is where everything I awaited for takes a turn and magically disappears like the food you leave on the dinner table for 2 seconds that your dog grabs.
I did not sit and try to learn everything about football last year for nothing. I was determined to claim my spot at the front row of the bleachers to prove I rightfully deserved to sit there.
Most seniors are coping better than me. But, just thinking of how FNL will be cancelled for the fall makes my head burn like the pizza you would forget in your oven for an hour.
I'm well aware that I sound like a bratty 4 year-old who found out that the ice cream truck ran out of the Tweety bird popsicles. But trust me, you would be stomping your feet too if a virus took away one of the most prime events to start senior year.
Again I didn't really know how football worked until my Junior year. But besides that, my most memorable moments came from pretending to know what was happening during the games. Don't even get me started on the hot chocolate  from the concession stand though; I haven't stopped thinking about it since the last game I went to.
But nope, this fall us seniors don't get to claim our rows on the front of the bleachers and yell chants. I'll never even get the chance to have that hot chocolate again.
Honestly after a few good feet stomps and a little yelling, I'm not too worried. I will make a swift return to DGS in the future and I don't care what I have to go through. That front spot on the bleachers will be mine.