How your second semester will go based on your horoscope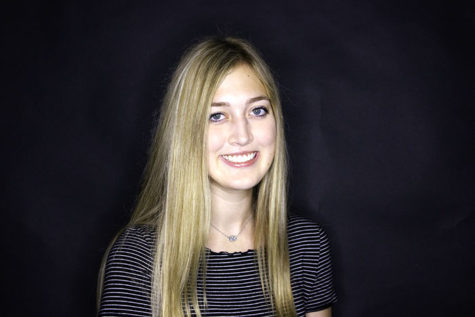 More stories from Madeline O'Neil
Capricorn — Being such an ambitious student, you never fail to make your grades shine in the final few months of the school year. Even if your grades are not where you want them to be, you can definitely achieve your goals. You got this!
Aquarius — At this point in the semester, you know where your grades will most likely end up. Being so easy-going, however, you'll just go with the flow! May your grades and mental health end on a good note!
Pisces — As a creative individual, you always find creative ways to keep your grades up or completely mitigate them. Maybe you'll spend the rest of your semester drawing or listening to music. School doesn't matter that much anyways.
Aries — The leader of your friend group, you'll make the most of the last few months of school. Whether that be finishing with top-notch grades or planning spring-break and summer adventures, the end of your school year will be an exciting one.
Taurus — You're stubborn in your ways, and no matter how your grades are looking now, you don't feel like changing your habits. Good luck in the next few months, but you obviously don't need luck, you know how to handle your life choices! Your time to shine — Taurus season — is quickly approaching!
Gemini — Springtime is a challenging time for you, Gemini! While you feel unmotivated and frustrated due to the chilly mornings and early sunsets, the winter months are quickly leaving! As spring approaches, you can turn your grades around and enjoy life!
Cancer — Your intuitiveness makes it seem like there is something off about this spring season. Don't let your psychic abilities get in the way of your goals — everything will work out! Keep your head up and be successful this spring!
Leo — Springtime is your time to shine! You can finally get back out on social media, post about your life, meet new people, and get ready for summer! Who cares about school?
Virgo — Being both strong and a perfectionist, school comes easily to you. Studying for finals is like studying for any other test. Use this time to focus on yourself and your own happiness — school will come easily!
Libra — While the end of the school year is a hassle for most, you find this time to be relaxing. You have a good handle on the balance of life. Keep coasting until summer and life will figure out the rest!
Scorpio — If you're determined to do well this semester, great! You'll finish with great grades and an exciting out-of-school life! If you don't think school is that important, people are definitely too scared to tell you to fix your grades.
Sagittarius — Now that the snow has finally melted, you're free to explore and enjoy your life! You have high hopes for your grades but even higher hopes for your late-night drives when the weather gets warm. Have fun!