Why everyone should let lovebirds and singles live their lives this Valentine's Day
Hang on for a minute...we're trying to find some more stories you might like.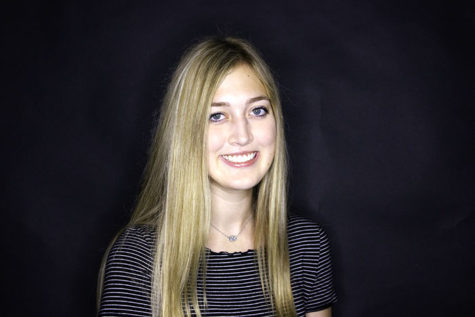 More stories from Madeline O'Neil
Valentine's Day — the perfect excuse to go out to dinner with a significant other or watch movies and eat junk food with friends. The holiday seems to be made for those wishing to cherish their one and only. But as much as Valentine's Day is designed for those "in love," it is a stress that many people don't realize.
Not having a special someone on Valentine's Day is almost hurtful in a way. It can make you feel spiteful or unconfident, or maybe even indifferent. The extra attention couples receive on V-Day isn't my first choice either.
I've never celebrated Valentine's Day with someone else (how sad), at least until this year. The one thing I never realized was how unnecessarily stressful it can be. In addition to finding the perfect gift, you have to meet the expectations of everyone around you.
As a first time V-Day celebrator, I'm quite confused about what people expect from me. Do they want me to shower my boyfriend in chocolates and go to a fancy restaurant? Do they want me to pretend he doesn't exist or act as if it's a regular day?
It seems to be a mind-boggling predicament. The pressure to celebrate Valentine's Day the way people expect is something I think every person in a relationship dreads. Now with social media, it makes young teens that are unfamiliar with love even more stressed to post or tell the world all about their relationships.
In truth, I don't really care what other people think about how I celebrate. I know if I do what I want, I'll be happier in the end.
Valentine's Day does not have to be something to make or break a relationship. It should just be a gentle reminder to do things for the person or people you love. Everyone is stressed and busy, so Valentine's Day is a friendly nudge to go out of your way and make others feel appreciated.
For those without a significant other, this may make you feel bad, but it really isn't a heartbreaking ordeal. Valentine's Day for me has always been fun with friends. I love hanging out with them and eating way too much candy.
As I said earlier, Valentine's Day is a reminder to appreciate everyone. Try not to be stressed. Just putting in that extra effort on Feb. 14 will make people smile.
As for me, I know that I'll want to do more special things for all the people I love on a regular basis. So maybe Valentine's Day isn't the only day to give someone a dozen roses and chocolate hearts.
Or maybe it is? I'll let you decide.