Tesla Cybertruck: Much more than your average pickup
Hang on for a minute...we're trying to find some more stories you might like.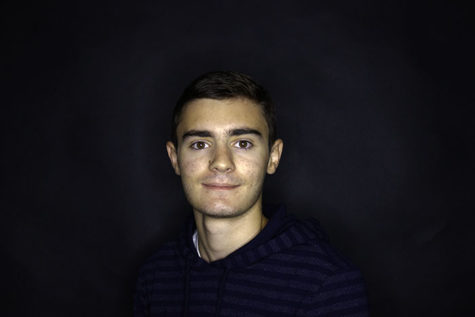 More stories from Greyson Martinescu
With the automobile industry continuously evolving its lineup of cars to become more sustainable in terms of fuel mileage and the environment. Tesla has come out with the new Cybertruck which gives a glimpse of what the 'future' of the industry will look like.
When the Cybertruck became unveiled by Elon Musk to the public in 2019, it was designed to stand out from the competitors. From the description, it seems as if it could be used in combat, as its 'exoskeleton' is rendered with a stainless-steel type skin and the windows consist of Tesla's military-grade armored glass. If you want to go out camping, the Cybertruck provides a whole tent in the back bed and an entire setup for cooking and storage, think of it as an outdoor RV.
The Cybertruck speeding from 0-60mph in less than 6.5 seconds replicates that of a sports car that is mixed into a futuristic type pickup truck. With a long list of features that you can add, a solar panel charging option stands out the most.
Suppose that you are stranded in the middle of nowhere, you can let the sun and the panels give some battery life as you wait.
Also, the claim that a whole stainless steel skeleton would eliminate dents and corrosion seems to be true from the live demo displayed on YouTube. Though, the armored glass window breaking after a rock was thrown at it showed how passenger protection isn't always guaranteed.
If you're willing to have all this, squeezing $40,000 out of your pocket is needed for a base type model. If you're planning a road trip to the west coast, make sure to calculate your driving range, 250 miles won't get you that far.
If you want to go the whole hundred yards, $70,000 is all it takes to have a faster performance engine, heavier towing capacity and to flex the sleek futuristic design on the interior.
Whether you agree that the Cybertruck looks like the dream truck you drew on paper in third grade, it for sure represents one vehicle that may give a glimpse into how the 'future' of the automobile industry will be. Either way, you presumably won't have to worry about hitting the mail-box again, but just watch out for the windows.