Friendship Friday: Tony Raso and James Rodden
Hang on for a minute...we're trying to find some more stories you might like.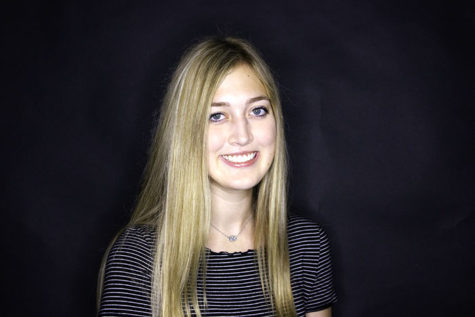 More stories from Madeline O'Neil
Seniors James Rodden and Tony Raso have been friends for as long as they can remember. When asked to describe how long they've known each other, Rodden replied rather humorously.
"Too long," Rodden says.
Since before preschool, the two can remember being close. Rodden and Raso share many interests and hobbies and have since young age. They've even worked together and played on the DGS varsity tennis team with each other last year.
The two boys can always find fun things to do when they hang out. Rodden shared the many activities they like to do when they hang out.
"We like to play video games together, hang out and play ping-pong," says Rodden.
Despite being so close, Raso and Rodden have different passions. Both have an admiration for each other, and Raso shared what he finds great about Rodden.
"[He's] got a great work ethic. He's a pretty hard worker," Raso said.
Being so close for so long, the two boys' families have also bonded. In fifth grade the two recall a family vacation they took to Green Lake. Raso described some of his fondest memories with Rodden that took place on that trip.
"In fifth grade we went to Green Lake, and we fished every day. We caught 40 fish in a bucket one morning. It was pretty cool," Raso says.
Their friendship has become stronger over the many years of being close. From preschool through high school, the two have learned key skills to stay best friends. Rodden shared advice on how to keep friendships close.
"Honesty is key. If they're trying to give you advice don't deny it, just take it," Rodden said.
Both friends hope to remain close when they're older. Their future plans are similar to the way they are now — with close families.
"We want our kids to be close," Raso said.
Overall, the two could not see both their school and family life without one another. Sharing so much of their lives together, the two expect many more years of friendship to come.