DGS displays differences in final exams
Hang on for a minute...we're trying to find some more stories you might like.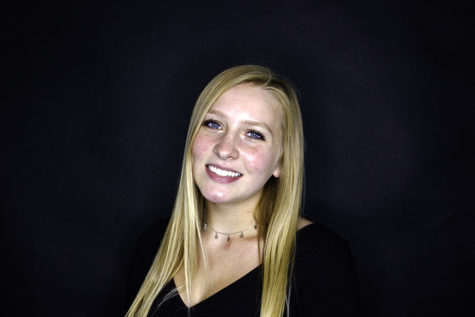 More stories from Teagan Smith
It's the weekend before winter break, and students' stress levels are maxing out as they lock themselves in library study rooms, attempting to shove every bit of information from the semester into their brains.
A traditional final takes place during the 90 minute class period on the day of the assigned final. It is a test that goes over all the units covered in the semester and tests the student's understanding of the topics as they have built on each other. Math teacher Kyle King explains how almost all math finals are set up.
"Typically there is a free response, there is a multiple choice, and it's always out of 20 percent of the grade. Some tests there's a calculator and non calc, some classes it is calculator on everything. It's always cumulative over the whole semester, and for the classes I teach, I'd say it's pretty equal across all topics," King said.
Every class at DGS has some form of a final, but there are many variations. Some classes such as AP Language and Composition require students to create a presentation in place of a test. Other classes require students to complete projects, graded discussions or take tests prior to the actual day of the final.
Finals impact grades differently depending on their percentage. The percentage of each final is determined by the teacher but normally stays consistent across each subject. Math classes always use a 20 percent final but other classes range down to 10 percent.
The difference in weight of each final changes the way students prepare for them. A heavy weighted final is prioritized over studying for a less impactful one.
Junior Nick Schmidt-Bailey shares what his hardest final is.
"My hardest final is definitely math since it takes all the units we have learned throughout the year and combines them through the semester. I've forgotten most of the things we've learned, so I need to kind of re-teach myself every single lesson so I can do well," Schmidt-Bailey said.
Schmidt-Bailey, along with many other students, believes the most difficult part of finals is recalling information from the beginning of the year. Although many current units build off of previous units, there are many lessons that are easily overlooked or forgotten. Freshman Marty Blader shares how he prepares for his finals.
"Bio is my hardest final. To study, I am going to do the review packet and go over old lessons," Blader said.
Another challenge many students face, is the lack of class time allotted for reviewing for finals. Some teachers do not have space in their semester plan to give students in-class days to study for their specific final. Along with this some teachers do not give out review packets or study guides, which makes it harder for students to study.
Sophomore Olivia Bufalco shares how this impacts her finals preparations.
"We don't start reviewing for finals until Tuesday for almost all of my classes so it's hard [to study]," Bufalco said.
Finals can help students bring up a borderline grade and receive a higher grade, or it can bring students down into a lower grade. This encourages students to study and score well on their tests so they can earn the grade they desire. Senior Marley Jakubzak shares how she prioritizes her borderline classes.
"My hardest finally is probably calculus because it is my most borderline grade. To study I will be doing the review packet and probably looking over any old notes for units that I struggled with," Jakubzak said.
Some teachers offer students the ability to receive the grade they make on their final as their total semester grade. In classes such as physics this works because the curriculum builds on top of each other. This policy pushes students to study and work hard for the final grade they want.
Science teacher Stephen Zowneraga talks about his final policy for his physics class.
"Due to the physics curriculum building on itself all semester, students are continuously getting better at previous content as the year goes on. So by the end of the semester, students should be at the peak of their understanding, which allows the final exam to be a great evaluation tool of how much you have grown and learned in the class," Zownerega said.