DGS wrestlers face an unnoticed opponent: Stigma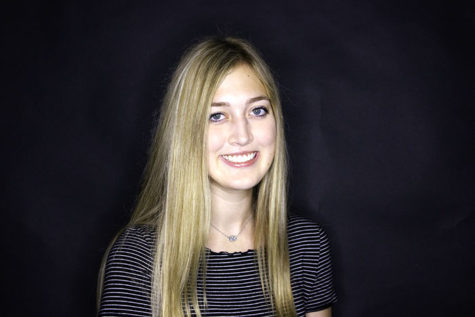 More stories from Madeline O'Neil
More stories from Ariel Oh
The wrestler takes the mat. He approaches his opponent — the many hours of hard work and dedication have prepared him for this very moment. However, when he steps off the mat, a different struggle begins.
At DGS the varsity wrestling program has seen had a myriad achievements among its athletes. However, alongside all their triumphs, wrestlers fight another difficult battle — stigma.
Sophomore varsity wrestler Will Schuessler has seen some of the stigma wrestlers face from hearing other's opinions on the matter. He spoke on some of the negative views people have on the sport.
"Not many people like wrestling because it's weird to watch … It's just not a very popular sport, and a lot of people don't understand [it]," Schuessler said.
Varsity coach Gregory Maloney has been coaching wrestling for 17 years at DGS and has been wrestling since high school. He described some of the comments wrestlers have heard about the sport and why he believes people have misconceptions about wrestling.
"I just think it's a lack of understanding. They don't get it. They think all wrestlers get skin diseases, and all wrestlers cut weight in unhealthy ways … Being involved in the sport and following it more, [people] get a better appreciation for the sacrifices wrestlers do make," Maloney said.
Cristal Lopez-Contreras, a senior on the girls wrestling team, faces a different kind of stigma. As a girl playing a male-dominated sport, she struggles with both the general misconceptions surrounding wrestling as well as the fact that she is a female wrestler. She spoke about the comments people made to her when she first joined the team.
"When I started, they said I wouldn't last being in a full room of boys. They said I wasn't capable of being a wrestler both physically and mentally. I was also called a lot of names," Lopez-Contreras said.
She also spoke on how people's negativity didn't change her opinion about wrestling. Like many others involved in the sport, she spoke on how her own passions motivated her.
"I didn't care about the guys, I cared about myself. I was just there for the love of the sport," Lopez-Contreras said.
While all this negativity would seem to deter individuals from wrestling, the program is much stronger because of it. Senior Joey Straus spoke about how the stigma has not affected his love for the sport.
"There's no problem with the stigma. I mean, everything has stigma. You just have to push through it," Straus said.
Many other wrestlers on the team share Straus's attitude towards the hardships they face. They still persevere through the stigma. Maloney shared advice for how they should handle people's misunderstandings.
"If [people] are ignorant about it, ask them, 'Well, what questions do you have? I'll answer any questions you might have.' Challenge their misconceptions … Hopefully, that will get those negative impressions out of [people's thoughts]," Maloney said.
Leave a Comment