Top 10 most ridiculous Christmas songs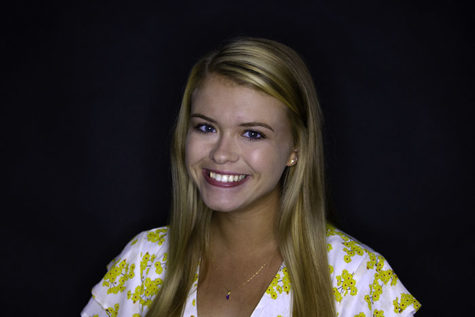 More stories from Sarah Barber
The holidays can be a tense time, and while I personally love baking cookies and looking at everything covered in snow, the one thing that increases my typically low winter break stress level is horrible Christmas music. So, because I like to complain, here are the top 10 most ridiculous Christmas songs:
1. "The Chipmunk Song (Christmas Don't Be Late)" – Alvin and the Chipmunks
Horrible horrible horrible. I hate nothing more than the nasal-sounding pure torture of listening to this song over the holidays. For some reason it prompts the vision of a lounging Alvin spinning on a record player, which is equally as disturbing as the song.
2. "Santa Baby" – Literally any version
The most uncomfortable song ever: what's sexy about a fat, strange man, covered in soot, literally sneaking into your house in the dead of night? Then you proceed to flirt with him… inconceivable. Let's start a petition to not sexualize Santa.
3. "Jingle Bells ft. the Puppini Sisters" – Michael Buble
I heard this version for the first time this year, and the first 30 seconds are enough to make me feel physically uncomfortable. Also I just don't really vibe with a song that makes women seem base and shallow, which I think is decently valid.
4. "Baby It's Cold Outside" – Anyone
While yes it was probably more accepted when it came out, by today's standards, it's literally a song about date rape and not taking consent, so like, maybe no?
5. "Good King Kong" – As performed by the DGS choirs
Once you see the holiday concert (complete with nose pinching and kazoos), you'll know. I'm allowed to make fun of this because I broke my kazoo within the first thirty seconds of their being handed out.
6. "Grandma Got Run Over By a Reindeer" – Elmo and Patsy
Ridiculous has always been the word to come to mind when I think of this song. It's so obscure and more than a little disturbing. If this is your favorite Christmas song, pick a new one.
7. "It's Beginning To Look a Lot Like Christmas" – Johnny Mathis
My beef isn't with the song per se, more so this specific lyric: "And Mom and Dad can hardly wait for school to start again". If the holidays are supposed to be a time of positivity, then a line like that has no place in something intended to be spreading Christmas cheer.
8. "My Favorite Things" – Leslie Odom Jr.
Yes, this is the song from the musical "Annie," and no it is not a Christmas song. This then causes one to wonder why it's on Leslie Odom Jr.'s Christmas album, forcing any listener to immediately rush to hit skip on their music platform.
9. "Jingle Bell Rock" – Bobby Helms
I don't have a gung-ho stance on this one, I've hated it ever since I can remember. I think it's something about the tempo and feeling like I'm being yelled at.
10. "Christmas Vacation Theme Song" – "National Lampoon's Christmas Vacation"
This song isn't as horrible as most of the others on the list. The issue I have is that any time I hear it, I get extremely irritable because it reminds me that I'm not watching the movie, and me being irritable isn't an experience anyone wants to have.
Leave a Comment