Let your horoscope decide which fall treat you should try next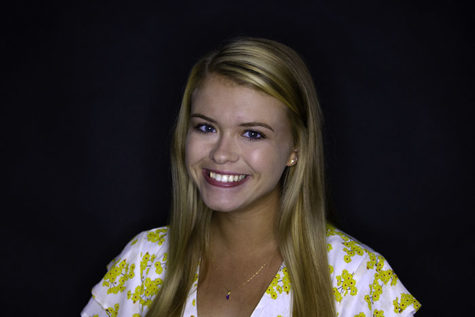 More stories from Sarah Barber
As the VSCO girls of summer begin to trade in their Birkenstocks and short shorts for warmer, more sensible clothing, the rest of us are already deep in fall mode. So, without further ado, scroll down to see what fall treat your horoscope has deemed perfect for you this season.
Libra: Apple cider doughnuts 
Available at most general grocery stores, apple cider doughnuts are a classic fall delicacy. Stop by your nearest Mariano's to fulfill your sweet tooth.
Scorpio: PSL
You're basic, Scorpio, there's no denying it. Embrace your fall VSCO vibes by purchasing the essential Starbucks pumpkin spice latte. 
Sagittarius: Candy corn
It's no secret that you're an acquired taste, but with Halloween approaching, it's the perfect time to remember how you feel about candy corn. Good luck. 
Capricorn: Pumpkin pie
Ah, a Thanksgiving classic. Cap, you're always stressed, so grab that pint of vanilla ice cream and that carton of whipped cream, it's time to unwind pie-style. 
Aquarius: Caramel apple
Depicted in almost every fall-themed movie, the caramel apple is perfect for an Aquarius. Try spicing up this classic treat with some nuts, M&M's, or whatever you have the taste for. 
Pisces: Mashed potatoes
Pisces, you're going for the comfort food this fall with some hardcore Thanksgiving vibes. Grab all the seasonings you want and don't forget to lick the beater. 
Aries: Halloween Oreos
The favorite of the childish spirit within all of us: halloween themed Oreos, with that orange creme in the center. A delectable treat such as this is perfect for you Aries, so indulge with excitement. 
Taurus: Caramel macchiato 
It may be available year round, but the pull of caramel during the fall months is undeniable. Taurus, you're known for loving food, so it's time to embrace it
Gemini: Apple crisps
This fall, you're saying go big or go home, Gemini. Enjoy all the sweet treats you want, and remember: holiday calories don't count. 
Cancer: Pumpkin-shaped rice krispies
Cancer, you're super creative, so there's no reason your fall treat shouldn't live up to that. Try making classic rice krispy treats in the form of pumpkins during this spooky time of year. 
Leo: Apple cider
Ah, apple cider. A perfect drink for the more refined palette of a Leo. If you're avoiding the calories of the Libra's apple cider doughnut, but still want that fall flavor, apple cider in a festive mug is perfect for you.
Virgo: Pumpkin bread
Nothing shouts fall like pumpkin, and you, Virgo, should embrace it. Get into the Thanksgiving spirit a little early and try your hand at baking some pumpkin bread.