Caldwell appointed head track coach after long run with DGS program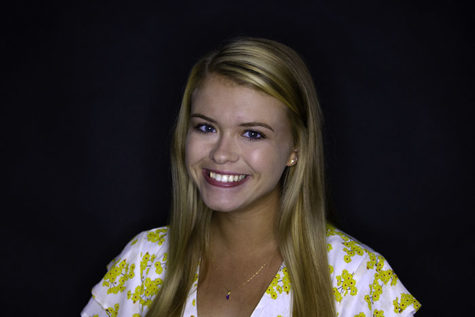 More stories from Sarah Barber
For social studies teacher Brian Caldwell, the transition from assistant to head coach of the DGS boys track and field team has been much longer than a sprint down a straightaway; it has been a 12 year marathon with the DGS program.
Caldwell believes that intrateam bonds and camaraderie are important in order to have success and promote unity.
"I hope that athletes view me as someone who cares about them as a person, but also as someone who has very high expectations for them as student-athletes and pushes them to be their best in whatever they do," Caldwell said.
Caldwell highly values his coaching philosophy, which focuses on individuals contributing to the overall team success. He has been the head coach of the cross country team for 12 years and plans to both acknowledge and validate the differences between track and field and cross country as sports.
"Even the slowest athlete on the team can make the team better by illustrating hard work and commitment to the program. I'm trying to carry it over to track- the idea that even though one might be competing as an individual in their particular event, our actions should be driven by the higher purpose of benefiting the team… One of the challenges is to try to bring over 100 guys together as one team when we frequently train like four different teams within a team," Caldwell said.
Caldwell believes his most gratifying moment as a coach was at the cross country sectional meet in 2015. He is looking to bring similar successes to the track and field program this year.
"It was freezing cold and rainy and really just a miserable day, but during the race I saw our team run with confidence and toughness, and even by the halfway point in the race I was confident we'd finally overcome that obstacle of qualifying. Since then, we've made it three times and should get our fourth next fall," Caldwell said.
Junior John Norris is on the cross country team as well as the track and field team. He has never worked with a running coach besides Caldwell, whom he appreciates because he respects the coaching philosophy that Caldwell employs.
"I would say he's very conventional compared to the rest of the [running] coaches in the state. As a distance runner, I would say the one thing he has done that goes against many other teams is trying to improve our overall athleticism. One of his major philosophies is that if you are a better athlete, you will be a better distance runner. Often times we play other sports in practice to improve our athleticism," Norris said.
Since working with Caldwell, "[I have] grown exponentially as a distance runner," Norris said.
Jake Motuelle, like Norris, is a junior and has been on the track team for three years. Motuelle feels as though the team views Caldwell in a positive light and that they will take his change in coaching position in stride.
"[Caldwell has] done an amazing job taking over the program. There was no doubt that he'd be an excellent coach since he's had so much success with the cross country team. Everyone on the team respects him because of his passion for running and coaching. We're very lucky and grateful to have him as our head coach," Motuelle said.
Caldwell's ultimate goal for the track and field team is straightforward, but will take a lot of work to achieve."[If I could change anything,] we'd have a state trophy – but that will change soon," Caldwell said.
Leave a Comment