'Green Book': White-washed film wins Best Picture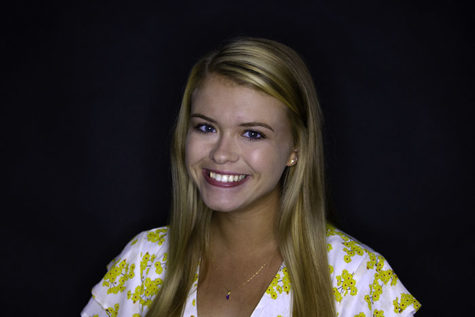 More stories from Sarah Barber
This year's Oscars, though lacking both a host and the storm of Time's Up supporters advocating gender equality like the 2018 ceremony, sparked many viewers' interest for other reasons, notably the film "Green Book" winning Best Picture.
I'm going to preface this by saying I have not seen "Green Book." This was an intentional choice on my part because I didn't want to support the film due to numerous racial inaccuracies, but I did watch another film that empowered the black community: "Black Panther," which I feel wholeheartedly deserved to win Best Picture.
Although the Oscars have been increasingly aiming for more representation and diversity over the years, they still failed by allowing an utterly white-washed film to beat out other films that had massive impacts on communities of color.
"Green Book" is a film about Jamaican-American Dr. Don Shirley, who toured the Deep South in 1962 with his Italian-American bodyguard, Anthony "Lip" Vallenlonga, and the friendship that developed between the two despite their racial differences.
From that description, it appears to be a movie that represents comradery and cooperation between races during the Civil Rights Era; however, the family of Shirley has come out to critique and expose the film for its inaccuracies and inauthentic portrayal of Shirley's story.
According to "The Truth About 'Green Book,'" on Vanity Fair, writer and producer of the film, Brian Currie, has known Vallenlonga for 25 years and can attest that all of the events that took place in the film were absolutely true, as he has heard the stories firsthand. However, what he was told was only the white side of the story.
USA Today published an article on Feb. 26 with a statement from a member of the Shirley family.
"'The thing that bothers our family is the focus of the film is all about a white man who was an extreme racist who was still a racist at the end," said Karole Shirley Kimble, daughter of Shirley's brother Maurice. "Clearly, our family has a legacy of black excellence and family pride.  Our concern is that (this) white director presented one person's perspective,'" the article said.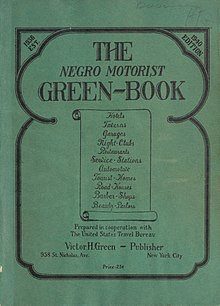 The other nominations for Best Picture aside from the aforementioned two films were "Vice," "Roma," "BlacKkKlansman," "The Favourite," "A Star Is Born" and "Bohemian Rhapsody." When considering these other phenomenal and boundary-breaking nominations, it is shocking and extremely unfortunate that a white-washed version of a black story was chosen above stories of black power, foreign struggles, political intricacies and music icons.
That is precisely my issue with the success of the film. "Green Book" was a story that did indeed deserve to be told; however, it wasn't told in a way that would accurately depict and honor Shirley.
The actual "Green Book" was created by postman Victor Hugo Green in the 50's and 60's. It was a resource to help black people become aware of establishments that would treat them with kindness and respect during the era of Jim Crow in the South. But in this film, the importance of the story has been diminished in favor of the white perspective.
I don't want to ignore the other achievements of people of color who were recognized as winners at this year's Oscars- the 2019 ceremony marked the highest number of awards won by black women. Hannah Beachler was the first black woman to receive a nomination for Best Production Design; additionally, Beachler and Best Costume Design winner, Ruth E. Carter, were the first black women to receive awards in their categories.
But despite those fantastic achievements and recognitions received by both of those women and their film, "Black Panther," I'm beyond appalled by the Oscars' allowance of "Green Book" to win Best Picture.
Being white, I can't begin to pretend to understand the plight that people of color have felt in our country since its inception. But while being white, I can use my privilege to acknowledge when severe mistakes have been made and contribute to the voices of discontent.
I sincerely hope that the Academy doesn't continue to make mistakes of this caliber in future years and that it will finally give an accurate voice to those whose voices have been muted for such a significant amount of time.
Leave a Comment