Why 'getting involved' is more important than you think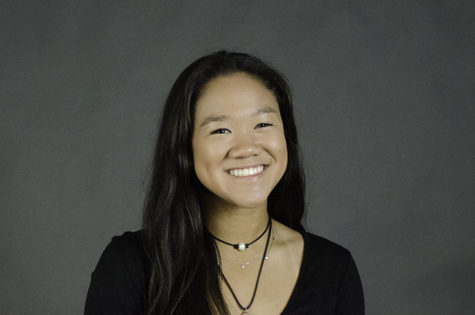 More stories from Lindsay Valero
I know they've tried to engrave it into your brain since the moment you stepped into this school for Mad Dash. And they have told it to you a billion times after that. They say, "Become involved in as many activities as you can." As annoying as they might seem, they're right.
As a soon-to-be graduating senior, I've asked my peers about their thoughts on their high school experience; nearly all of them responded by saying they wish they had been more involved.
I understand that it's never easy to join an activity, especially as a freshman. It can be nerve-wracking to put yourself out there if the large majority of the club are upperclassmen. As a scared freshman, I did it–I walked into a Superfans meeting, noticed there were only upperclassmen sitting in the seats, shut the door and ran away.
When I eventually became more involved, I realized that it was in those activities and sports where I met some of my best friends, learned the most, and had some of the best experiences.
DGS is filled with over 70 clubs and 25 sports. Whether it be joining the state-champion speech team, being a part of the DG lacrosse team, learning how to use a DSLR in photography club or volunteering with the Key Club, I mean it when I say, there is something for everyone.
These clubs give you endless opportunities, one being the ability to meet new people. I met one of my best friends through the Superfans club and we hit it off because of our passion of sports and cheering. People join clubs because they like what the club entails, so you're bound to find something in common with members of the club.
Not only that but being involved has led to some of the best experiences that I've had in high school. Having the honor of being a Mad Dash director not only allowed me the ability to meet some of my favorite people, but I also experienced a night I'll never forget. Seeing all of the hard work the other directors and I accomplished was very fulfilling and grew my passion for helping others.
I would have never met some my best friends or had some of the greatest experiences if I didn't try to get involved. You'll regret not trying more than you will regret trying.
And don't forget, it's never too late to try. I've always wanted to do cross country during my time at DGS but didn't sign up for summer running until my senior year. During cross country summer running, I pushed myself past limits I didn't know I had and got to bond with people in a completely different way. I'm still remorseful about not doing the actual cross country season.
We're all itching to find our passions and a place where we belong, so why not try to learn more about ourselves through the ampule opportunities DGS has to offer? We'll sure be glad we did.
Leave a Comment