Graduation Preparation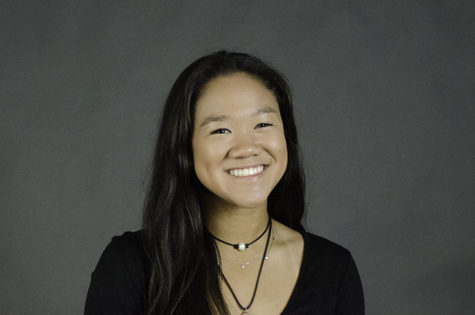 More stories from Lindsay Valero
If you told me I only had five more days left of high school, I would probably laugh as if it was a big joke. Quite honestly, it feels as if yesterday I was sitting in the auditorium watching Mr. Walsh-Rock paint with chalk during Mad Dash. I guess you could say that I've been too worried about my allergies and AP tests to even think about graduation.
Yet, when I imagined myself as a senior, I always imagined I'd be a lot more relaxed and much more excited about graduation. I feel as if I'm in much more of a need to graduate so summer can begin and school can be over, not sincerely because I'm excited to celebrate the class of 2018's accomplishments.
Whether I realize it soon or not, graduation is fast approaching, and there's a lot to get done in these next six days. I have a whole list of things to do and you should follow along, just in case you need to add anything to your list.
One of the most important things I have to do before graduation is turn in my Chromebook, charger, and Chromebook case. As told by Associate Principal Omar Davis, seniors must turn in all three items or else they will be fined $300. Talk about adding to your student loans, am I right? Time to start looking for my Chromebook case.
Not only that, but I have to iron my cap and gown. It is said by all staff members that they can tell which students blindly wear their gown without ironing it before graduation. I don't want to be the only person with wrinkles on the day many claim to be the most important during your high school career.
After ironing my cap and gown, I'm going to write letters to Mother Nature asking for nice weather on graduation. The class of 2018 has been given unlucky weather situations for the majority of our big events, so let's hope Mother Nature will be on our good side for once.
Once I'm done writing, I have to continue writing by writing in other people's yearbooks. Yearbooks are the one thing that most people keep for the rest of their lives. They serve as the biggest memento for high school that includes everyone in the graduating class. Remember those memories you made with your high school friends.
High school has given me some of the best people I've ever met in my life. People that build me up and motivate me to be a better version of myself every day. I'm truly thankful to have the opportunity to work with and be among these great people. I'm beyond excited to see where they go in the future. I want to say thanks to all my friends and for always having my back.
Not only is it important for me to remember my classmates but to remember my teachers too. Many teachers have given me the skills that will enable me to be successful in the future and it's important to thank them for it.
I never really realized it, but teachers provide me with the knowledge and capabilities to be successful not only in school, but also in life. They give specific assignments to challenge us, most of the time. Consider giving appreciation to teachers who have dedicated their careers to helping children, the people of the future.
Not only have teachers prepared me for my future, but so have my parents. My parents have dedicated their lives to giving me everything I've ever needed, and I am beyond thankful for them. There is no better time to thank them than right now, right before I leave for college. I owe everything I have and everything I am to them. There's no one else I'd rather have celebrating my high school graduation with.
As my high school time closes out, it's important to give thanks to everything that made high school worthwhile. The realization that I'm about to graduate has started to hit me, but I'm excited to make the last couple moments last a lifetime.
Leave a Comment