Girls bowling 'strikes' attention at DGS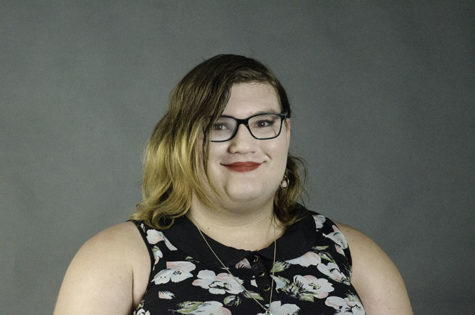 More stories from Elizabeth Rose Szpytek
"One time, my one friend–she told me on the announcements that for the DGS bowling, instead of being with the sports announcements, they said it was activities. That's just kind of rough," junior Emily Spicuzza said.
The DGS bowling team is an under recognized sport, despite the teams' rigorous schedule. In most ways, bowling is just like any other sport at DGS; the team practices four to five days a week and has meets on Saturdays. Their regular season runs from mid-November to the beginning of February, which is longer than most other IHSA sports.
Tournaments take place in the morning on Saturdays and last anywhere around four to seven hours. Each team entered uses five bowlers, and each bowler plays six games. Score is determined by total team pinfall from the combined 30 games. Bowling competes at both the varsity and junior varsity level.
While it is a team effort, it requires many individual skills, according to Robert Topor, a coach since 2001. Practices focus on technique, and each ball thrown is intentional and is used to develop skills. Most of the 18 members of the DGS Bowling team had limited experience with bowling prior to joining the team; despite this, Topor believes that the group is an "interesting team" and have a lot of potential.
However, there are some players who have been bowling for quite a while. Junior Alexandria Ward has been on the team for three years.
"My dad worked at a bowling alley, so it was kind of convenient that he had to go to a meeting and I was there. It was like, here, here's a ball, here's how you throw it, keep going," Ward said.
Ward echoed a similar sentiment as Spicuzza when asked about the recognition the team receives.
"[Golf and bowling are] off campus, so they're out of mind." Topor said.
From the outside looking in, bowling may seem, in the words of Ward, "boring and repetitive;" however, the players have quite a different experience.
"I've gotten frustrated, but I've never gotten bored. It looks very repetitive but to us, everything's changing and we have to keep adjusting. It's never the same thing every time," Ward said.
The bowling team has had a fair bit of success, especially in recent times. Last year, the DGS team won the conference championship, which came as a surprise to many. Topor indicated that the team's success this year was much more expected, especially due to the development of players who showed potential during their freshman and sophomore years.
According to Spicuzza, the coaching staff works diligently to help the bowlers achieve their highest potential.
"[The coaches are] very inspirational and determined to help us improve our game," Spicuzza said.
The DGS bowling team will compete on Monday, Jan. 29 at the West Suburban Conference Head Pin Tournament before beginning their postseason competition with Regionals on Saturday, Feb. 3.
Leave a Comment