Drugstore makeup dupes: Is boujee always best?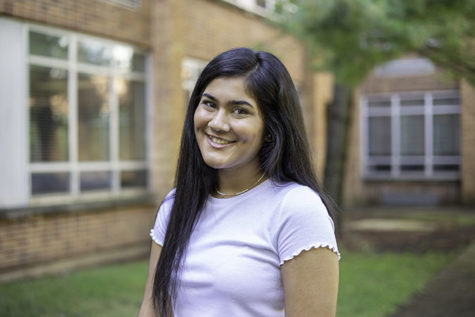 More stories from Srushti Desai
High-end makeup can get quite expensive — especially when you have to buy a full face of it. Stores like Sephora and Ulta can empty your bank account in the blink of an eye, but drugstore makeup can be just as good for half the price.
Shopping at a drugstore can be just as hard as shopping at a Sephora or an Ulta, because you don't have an associate helping you pick out all of the makeup. While it does take more work, you're spending less money which can be used to buy more makeup.
Here are some basics to help you become a drugstore makeup pro:
Makeup Sponge: Beauty Blender ($20.00) vs. Real Techniques ($4.89)
The Beauty Blender has been raved about for a while now, and it is known as one of the best ways to blend foundation and concealer. I personally think the Real Techniques makeup sponge is better because it's softer, bouncier and you're saving $15 which you could buy three other knock-off beauty blenders with.
Eyebrows: Anastasia Beverly Hills ($23.00) vs. Revlon ($5.99)
Anastasia Beverly Hills is known for their eyebrow products, but I wasn't pleased by the brow defining pencil because it dried out in less than a month. On the other hand, the Revlon brow pencil had a rich and creamy formula that applied very easily. I would definitely buy the Revlon one again because the quality of the product was better than I expected and definitely much better than the high-end one.
Concealer: Tarte ($27.00) vs. BH Cosmetics/ L.A. Girl Pro Conceal ($5.99/$2.38)
Tarte Shape-Tape concealer is known as the most full coverage, light-weight concealer of all time and after trying it I would say the same. The almost perfect dupes, which are from  BH Cosmetics: Studio Pro Total Concealer and L.A. Girl Pro Conceal: High-Definition Concealer, are exactly the same if not just a little bit different which are from. Even though the price is not pretty the product is worth the money, but if you want to save money I would suggest buying one of the other two options.
Loose Powder: Laura Mercier ($38.00) vs. Maybelline New York ($5.99)
Flashback in photos is no fun, and the only powder that didn't give you flashback was the Laura Mercier translucent setting powder. That was until Maybelline New York recently came out with a similar powder. After trying both of them out, I can say that they are pretty much the same thing. The Maybelline FitMe loose powder is actually better because it melts into your skin perfectly and has many different colors so you can use it no matter what skin tone you have.
Blush/Bronzer Duo: Nars ($42.00) vs. Elf ($3.99)
The Nars blush and bronzer duo is an oldie but a goodie because the colors of the blush and the bronzer are so universal and natural. The only problem is that it is $42.00 for half a blush and bronzer which is throwing your money down the drain when you could buy a $3.99 dupe for it from Elf that works exactly the same way.
Highlighter: Hourglass ($62.00) vs. Elf ($6.00)
Hourglass is known for having one of the more blinding highlighting palettes, and it definitely lives up to its potential of being blinding but the price is quite blinding itself too. Elf has a very similar highlighting palette for only about a third of the price; however, it's just not as blinding as the Hourglass one and I'm assuming the price plays a big role in whether the product is high quality or not.
Mascara: Too Faced ($23.00) vs. L'Oreal ($8.59)
When the Too Faced Better Than Sex mascara came out the reviews were shockingly amazing, having almost a five out of five stars on the Sephora website. I finally decided to jump on the bandwagon and try out the mascara, and honestly I wasn't too pleased with it. I don't know if it was the tube I got or if they're all like that, but it seemed very dried out and didn't give me much volume like it promised. Soon after I tried it out, L'Oreal came out with a very similar mascara called Lash Paradise, and after trying it out I like the drugstore product so much better.
Now the quality of the high-end products may be better, but if you want more bang for your buck the drugstore products are the way to go. To compare, all of the high-end products listed add up to $235 while the drugstore products only add up to $41.44. This means you could buy a full face of makeup from the drugstore three to four more times instead of spending a total of $235 every time.
Clearly you will be saving a lot of money, but sometimes you may think the products are not the same at all. This is when you go hunting for more dupes because I only named a few of many brands that have similar products to high-end ones.
Leave a Comment