Throughout the past three decades, new types of sports have begun gaining traction. Things thought once as stunts had become more accessible for the public, displayed by the X-games in 1995 and have since gained a rise in popularity.
Adventure club hits at that niche, aiming to find students interested in extreme sports like snowboarding, kayaking and cycling, as well as those who simply wish to explore the area. They had a presence at DGS previously, but after a group of students approached Spanish teacher Sage Preston, they have returned.
Preston was chosen as a sponsor due to her previous experience in the area.
"Before coming to this district I was living in Jackson, Wyoming, which is a really mountainous town, so we did a lot of that kinda stuff there with our kids," Preston said.
The club uses a broader name so they could include so much more, and have activities for everyone as well.
"Really the idea is to get kids out doing different activities and showing them there's a lot of things to do. Some of the ideas we've had are going downtown ice skating… Pumpkin patches were mentioned, skiing and snowboarding obviously." Preston said.
Mason Gentile is an avid snowboarding enthusiast who goes to places all over the country to chase the rush of the downhill, planning on attending the meeting. Hobbies such as snowboarding in Chicago are seasonal, which to Gentile is upsetting and the reason why he thinks it's a challenge to meet people who like it.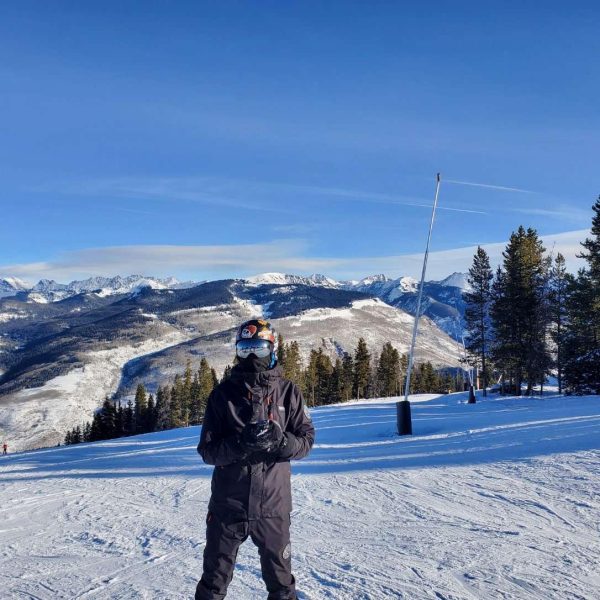 "It is very difficult in Chicago to find a group of people who are dedicated and willing to participate. It really excites me that I can share my interests with other people. It would be nice to make friends with the same hobbies as me. It's something not a lot of people around here are passionate about as I am, which is why I think there hasn't been a real club for it," Gentile said
Adventure Club typically meets every Tuesday in room D275 to discuss activities in the area and future plans.