Recording Reptiles: How a high schooler runs a YouTube channel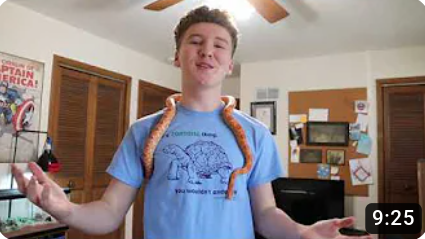 Everyone has a passion. For some, it might be sports, fashion, movies or teaching but DGS junior Evan Henderson has found his passion in something else completely: YouTube. YouTube and reptiles, to be more specific.
Henderson created his YouTube channel, All-Around Reptiles , in 2017. He primarily focuses on making reptile-based content, often showcasing his pets to his audience. He documents the feedings and daily routines of all nine of his reptiles.
Henderson has amassed over 80,000 subscribers on his YouTube alone, with his most popular video garnering over one million views. He credits his success to his love of both animals and creating.
"I wanted to make this channel mostly because I've always liked YouTube. I've always been watching it so I started making videos around two years ago," Henderson said.
As an experienced creator, Henderson has familiarized himself with editing, filming and planning videos. Yet, Henderson ensures school is one of his top priorities. He has been involved in marching band since his freshman year and has been on the honors track throughout high school.
"My life at this point in time is crazy. I am a junior in high school. I work at Ace Hardware. I'm also in marching band and trying to do YouTube on the side. Yes, my school-life balance has been severely affected by this," Henderson said.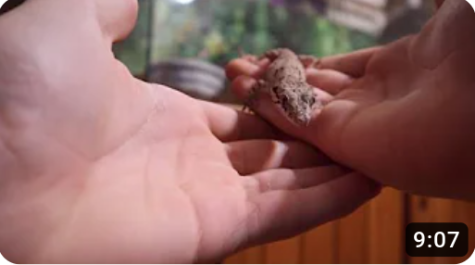 While it's not uncommon for students to participate in sports and part-time jobs during the school year, Henderson not only has to balance the already difficult life of an average high schooler, he also faces the pressure of keeping up with an online persona.
He comes home from school or work and begins his content-creation process. It often takes Henderson hours to film and edit, making his YouTube channel an extremely time-consuming hobby.
His mother, Alison Henderson, was at first hesitant to allow him to create a YouTube channel for this very reason. High school students are among the most susceptible populations to experience burnout, and she had concerns about her son's ability to balance band, school and a job on top of YouTube.
"I did have concerns about his channel from not knowing enough about it to be allowed to say his name or have his face in the videos. I don't want him to be taken advantage of or get into trouble somehow out of naivety," Alison Henderson said.
Though Evan has since shown his face in his videos, he claims he rarely experiences hate online, and when faced with it in person he manages to laugh it off.
"I don't think anyone has been blatantly mean; there have been people who have laughed about [my channel] but once I tell them the amount of followers/subscribers I have they tend to say 'Okay you do you man.'" Henderson said.
Due to his commitment to school and work, Henderson had dialed back on his content creation but still manages to upload to his channel. His family expresses pride in their son's creativity.
"Evan is so humble, I'm not sure he realizes what an accomplishment his channel is. The business owners I know spend a lot of resources trying to grow an audience and make a video that will go viral. I think this proves that anyone can be successful and there isn't a formula for getting it right," Alison Henderson said.