Bonita Bowls smoothie bowls are definitely worth a try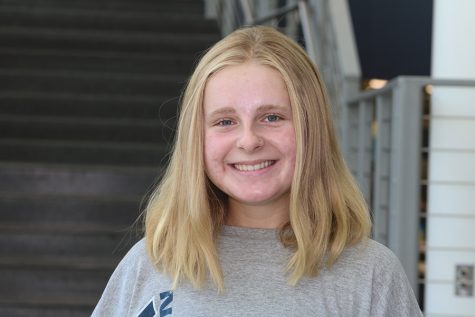 More stories from Taylor Neal
My friends and I were looking to do something different on our day that we spent hanging out together. We normally get drinks at Starbucks, and we wanted to try something a little bit different.
We had heard about a smoothie bowl place called Bonita Bowls in downtown Glen Ellyn and figured that we would give it a try.
When we walked into the restaurant we were immediately greeted by the friendly staff and noticed how aesthetically pleasing the restaurant was. There was a lot of greenery, plants and vines in every direction as well as many flower decorations as well.
It was a smaller restaurant but a comfortable size. They had enough seating available for probably about 20 people.
The menu was very appetizing and very appealing to even me, a very picky eater. The menu consisted of smoothie bowls, what the place is known for, as well as salads, poke bowls and smoothies. The menu also had an option to build your own smoothie bowl.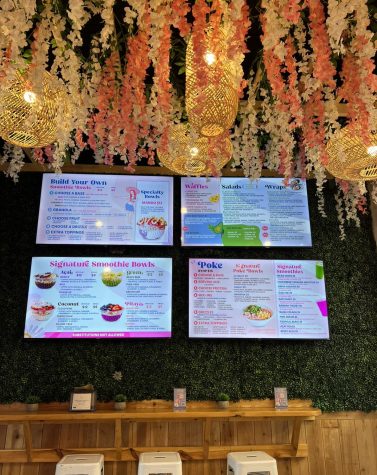 I decided to get the small Bluffton Bowl, which was in the pitaya smoothie category. The bowl consisted of a pitaya smoothie base topped with fresh granola as well as fresh cut bananas and blueberries with coconut flakes and nutella. Since I am so picky, I got strawberries instead of blueberries and I did not get the coconut flakes.
The price of a small smoothie bowl is $9.
I noticed that the smoothie part of the dish was very sweet and fruity, and it mixed well with the granola. The fruit was very fresh and sweet as well, combined with the nutella drizzled on top of the fruit mixed in very well with the rest of the smoothie as well. The bowl was very cute as well, the smoothie base was a hot pink / purple color.
I really enjoyed this smoothie bowl, it was the perfect size for me and it was a good ratio of the smoothie as well as all of the fruit toppings, granola and nutella drizzle.
We also tried the regular Bonita bowl in the acai category, which I am assuming is the most popular smoothie bowl to get at this place. The regular size is $12. It consisted of an acai smoothie bowl, granola on top as well as fresh bananas and strawberries with coconut flakes and nutella.
The appearance was a 10 out of 10, everything was very organized and placed aesthetically in the cup. The bananas and strawberries were very fresh and it mixed well with the nutella drizzle. The strawberries were tangy and sweet. The acai smoothie was sweet and tasted just like real fruit.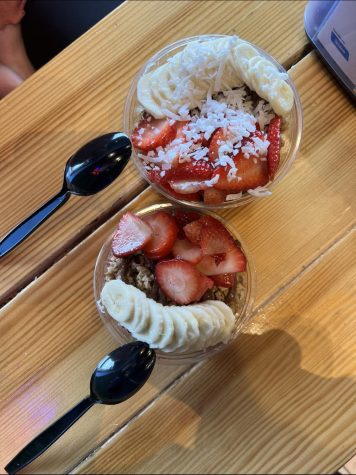 Overall, my friend and I had a very wonderful experience. Not only was the food excellent, but the staff was extremely friendly and got our food out in a timely manner. The cafe was very comfortable to sit in and in a nice downtown location.
I can not wait to go to Bonita Bowls again, honestly I will probably be back in a week. I will most likely bring a couple of friends with me.
There will also be a Bonita Bowls restaurant coming soon in downtown Downers Grove.
Leave a Comment