New resource dismissal policy announced for upperclassmen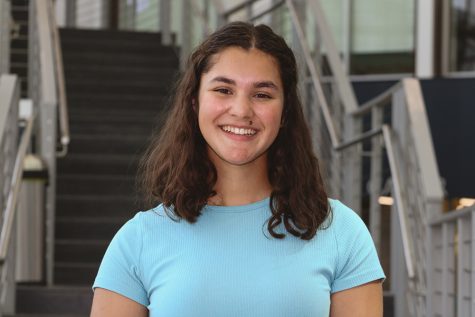 More stories from Catherine Hewawissa
Upperclassmen hoping to leave school early during their resource periods will be required to present proof of parent permission following procedure changes after spring break.
On March 15, administration sent out a district-wide notice to students via StudentSquare announcing that juniors and seniors with parent permission will receive a sticker to put on their IDs. Students will need to present their ID and sticker to security guards at the West Events, Main or Library entrance in order to leave during 5th or 6th-period resource on their block day.
Immediately following spring break on April 3rd, students with permission to leave may pick up their sticker from the Dean's office anytime from 7:30 a.m. to 3:30 p.m. or in the Commons during all lunch periods.
"Essentially, [we're] going into the last two months of school in the spring and trying to make sure we have a productive spring where we're all holding each other accountable for the rules of the race. We added [the policy] just to make sure everyone is following the rules that we've had all year," Principal Arwen Lyp said.
Current District 99 policy reserves the ability to leave on block days for upperclassmen only. This means that sophomores and freshmen are expected to stay in the building during their resource period.
Sophomore Chrissa Demos was disappointed to hear that she would no longer be able to leave school early during her block day.
"Usually, every Thursday, I'm able to go home early and help around the house with my mom; and I'm able to get my homework done at home in a quiet space," Demos said.
While upperclassmen have always needed permission to leave the school during their resource period, there was little to no checking whether or not students leaving were actually allowed to for the majority of the school year. Lyp explained that this was not a huge issue, but that she hopes the new policy will still address it.
"[Students leaving without permission] wasn't anything that I would really classify as anything that was a big problem on our radar, but just knowing that we were going into the last few months, we thought it was a good idea to remind everyone what the rule is, and then adding a procedure to make sure that rule is enforced. I don't anticipate it being a major change because I do believe a majority of students leaving are ones who previously had permission," Lyp said.
Demos also shared that she believes that the ability to leave early should be available to all students as it helps with productivity.
"I feel like if you have the 5th or 6th-period resource, you should be able to go back home so that you're able to go on with your day. I would have a better chance at doing my homework and doing my work in my quiet space than in the learning commons with everyone," Demos said.
The new procedure will go into place the week of April 3 and will last until the end of this school year. It is unknown whether or not the policy will change for the 2023-24 school year.
"As I continue to be in my first year, I am overwhelmingly impressed with how well our students follow directions and meet the expectations that are set forth for them, and so, I just see this as a procedure to help us follow the rules," Lyp said.
Leave a Comment