Top 10 birthday freebies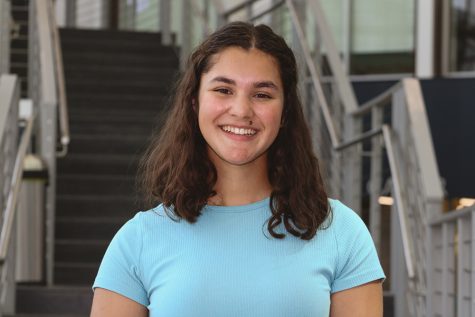 More stories from Catherine Hewawissa
Having a summer birthday was always the worst. In elementary school, I never got to celebrate with my class and get the special birthday sticker and pencil. But now that I'm in high school, I have to say, summer birthdays are simply superior.
When my friends and I turned 16, we started a new tradition where we put our newly obtained driver's licenses to use: we would devote our birthdays to driving around and cashing in on every birthday freebie available to us. Now, whether or not you have a summer birthday, I want to share with you my top ten favorite birthday freebies so maybe you can start your own birthday tradition.
#10: Chipotle, free chips and guac (with purchase)
This one had so much potential, but, come on Chipotle– you're really going to make me spend $5 on my birthday? But the chips and guac are definitely worth it, so treat yourself to some Chipotle on your special day.
#9: Dunkin, free beverage
Make this the first stop on your birthday freebie world tour. You're going to need the caffeine, and as a Dunkin rewards member, you can get whatever drink you want.
#8: Ulta, free product
Ulta's birthday gift changes every month, but you can expect a small sample or travel-size makeup, haircare or skincare product.
#7: Crumble, free cookie
Crumbl will let you pick any cookie on that week's menu for free!
#6: Panera, free pastry
While their birthday reward ranks pretty low on my list, as a loyal unlimited sips club member, I would be remiss to not mention my one true love Panera. The best part is you can just walk in and sign into the Kiosk so you don't have to awkwardly ask for your birthday offer.
#5: Buffalo Wild Wings, six free wings
Ok, we made it halfway. You deserve a snack. Blazin' rewards members get half a dozen wings for free during their birthday month.
#4: Sephora, free gift
Part of the thrill is getting the cute little black and white striped Sephora bag, but the free gift is a welcome bonus. Typically you are given the option between three to four gift sets, and you really can't go wrong with any one of them. Sephora knows what's up.
#3: Krispy Kreme, 12 free original glazed donuts
A dozen free donuts, come on… it doesn't get much better than that (although there are two more freebies that I consider better, but that's irrelevant). The only flaw is that you have to drive really far to get to a Krispy Kreme but make it an experience, bring your friends, share your donuts.
#2: Starbucks, a free drink or bakery item of choice
Don't get a bakery item, get a drink. The thing about the Starbucks free drink is you can get anything you want. This isn't the time to order your go-to… don't play it safe. Get something wild, absurd: anything you think you would enjoy. I'm talking about a whatever-you-saw-on-Tik-Tok drink with sweet cream cold foam, make it a trenta, too. Go crazy, order with your heart, it is your birthday, after all.
#1: Nothing Bundt Cakes, one free Bundtlet
What's a birthday without cake? And I promise it tastes so much better when it's completely free.
Make sure to double-check that you are signed up for rewards accounts so that you can celebrate your birthday with these freebies! Most require you to sign up before your birthday in order to actually get your reward, so always make sure to double-check. Pro tip: sign up for all of the rewards accounts on a burner email so that you do not have to deal with spam.
Leave a Comment