Introduction to Teaching prepares students for future careers in education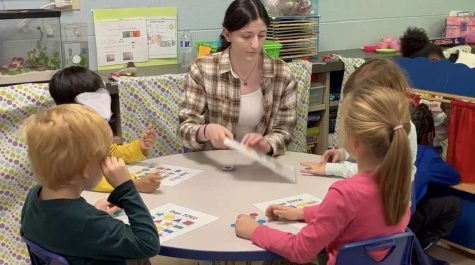 Some students know what they want to do for the rest of their life once they finish high school. Whether that is to go to a university to study and get a degree, or go into the army to serve the country, or maybe going to cosmetology school, there are several different paths a student can take after their high school career is over.
Introduction to Teaching is a program offered at DGS that seniors that are interested in pursing a future in education can take. Introduction to Teaching teacher Valerie Hardy explains what the program is.
"It is a class that gives students a classroom background on the history of education, best practices in education, basically a system of all things teaching, learning and school systems. They spend three days a week interning at a local middle school or elementary school in the community so they also get a lot of experience with hands-on learning," Hardy said.
Hardy also explains the benefits a student would get from taking this program.
"One of the most practical benefits [of the program] is being able to try the profession on for size in a fairly real setting…it is a really great way to test drive the profession and be able to say ' yes this is something that I want to do' or 'this is definitely something that I do not want to do'," Hardy said.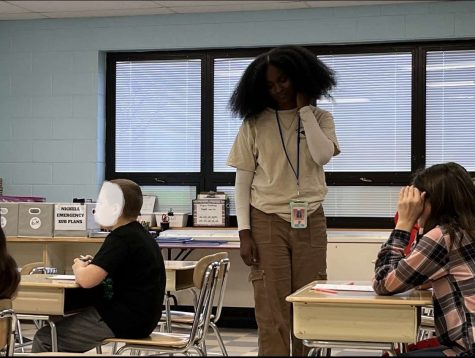 Senior Tia Ramahi chose to take this course. She has expressed wanting to become a teacher since her freshman year of high school. She explains how she became set on wanting to be a teacher in her future.
"I've always loved helping out kids, I have a lot of younger cousins that I babysit and help out with homework. My mom was also a teacher and I loved helping her grade assignments and set up her classroom each year. I've always had positive experiences in school and I wanted to be able to give back what my teachers did for me as a student," Ramahi said.
Ramahi explains her favorite part of the intro to teaching program.
"My favorite part of intro to teaching is being able to teach students and get a first hand experience about what the teaching profession is like. I love the bond that I've made with each and every kindergartner I teach, and I truly feel as though I'm making a difference in their life," Ramahi said.
Senior Kaylin James also had decided to take the Intro to Teaching program this year.
"The reason why I am taking an intro to teaching class is because I really want to be a teacher in my future. I had taken every other child development class DGS had offered and I thought it was like the class to take to complete my [senior] year," James said.
Students in the intro to teaching program are able to choose a school close to DGS and are able to get an internship for a classroom for the grade that they might be interested in teaching. Students travel to their school three times a week, during the full eight period days.
While the students are not teaching at their school, they learn about different methods of teaching in the classroom.
"When I am not at my field school, we learn about various different things in the teaching profession that you normally wouldn't think about. Previously, we've learned about managing classrooms, establishing a good classroom environment, different teaching techniques and different schools in other countries. Right now, we are learning about what goes into planning a field trip and providing why it would be beneficial to a student to go on a field trip," Ramahi said.
Both Ramahi and James feel as though this program has allowed them to gain more out of the program vs just gaining experience for their future career. They both have bonded to their classes well, as well as the individual students over the course of time of being a student teacher.
"Every time I go into the classroom they always greet me with such excitement and it never fails to make my day…I think it's also a special experience being able to be the first ever teacher the kindergarteners have, and shaping how they view school. I want to make their first year a positive experience and make them excited to come to school everyday," Ramahi said.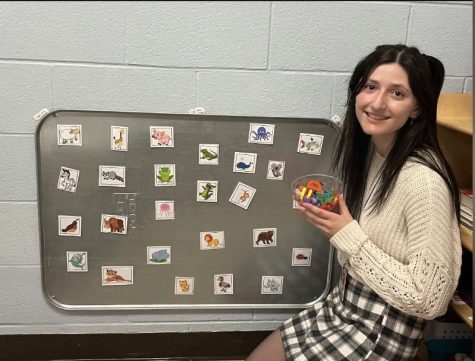 James explains how a field trip had brought her closer to her class.
"We went on a field trip to a museum and it was really fun. At the time I didn't really know the students but at the end [of the field trip] we were really close," James said.
Introduction to Teaching is a dual credit class through College of DuPage and DGS. Students who take the class get six college credit hours which is essentially two college courses. Since this program is also two periods out of the day, students receive two graduation credits.