The battle between Marvel and DC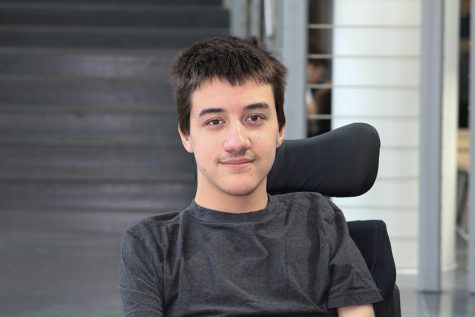 More stories from Owen Chaidez
Ever since 2008, there's been one prevalent question among people worldwide: Which superhero brand is better? While the answer may be subjective in the public eye, one will come out on top.
There are multiple components for each brand, as they both have existed since the 1930's. Since then, both companies have ventured into the realms of movies, video games, live-action shows, animated shows, stageplays, plenty of toy lines, clothing and pretty much anything that makes profit.
Everything changed for the world in the summer of 2008. On May 2, 2008, Marvel Studios released their first movie, "Iron Man," kick-starting their Marvel Cinematic Universe, commonly referred to as the MCU. This was immensely successful for them, earning $585.8 million.
Marvel wasn't the only one to release a movie that year. On July 18, 2008, DC released the sequel to "Batman Begins," titled "Batman: the Dark Knight," earning them a whopping $1.006 billion. It was clear that the summer of 2008 was just the beginning of the superhero debates.
As opinions began to form people began to debate. They were excited to see where the stories were headed, even before the MCU became much of a concept. It was clear that Marvel wanted to make a large, connected story, and that idea had people excited.
On the other hand, it wasn't exactly evident that DC wanted the same. People knew DC would make a final movie to finish off the Batman trilogy, but beyond that it was uncertain. The unfortunate effect of this was that fans of DC began to lower their expectations, creating a sense of disappointment amongst the community.
It wasn't just uncertainty causing this issue. The issue was the spontaneous planning on the corporate side. With success on the horizon and a goldmine of stories, they knew that they wanted to use the creative stories, but they weren't sure when and how.
Don't think that it was all struggles for DC. Even if their films were uncertain, they've had great success in the gaming industry. In 2008, DC released their first game in the Arkham trilogy, and over the next seven years, they would go on to release two mainline games and one spinoff, allowing the trilogy to be regarded as the best superhero video game on the market.
On top of all that, DC has a lot of success creating animated shows and movies. Their most recent show, "Young Justice" season four, topped the charts for two weeks straight, showing that even if their movie branch does not take the spotlight, their animation can. Online, DC has gained a lot of popularity for the quality of their animation.
That was just the beginning, but 14 years later, there's been a lot of changes.
It's now 2022, and both Marvel and DC have had quite a crazy and successful year financially and critically.
Marvel will have nine projects out by the end of the year, being a mix of movies, shows, and short films. This year for Marvel has been rougher than usual, as some of their content has received mixed reviews among fans and critics. The main critique has been a noticeable decrease in quality concerning the visual effects.
Take "She-Hulk," for example. In between the first reveal and the official release, the visual effects were tweaked to make certain characters more photorealistic as the online reception was not great – the main character herself was being compared to Fiona from "Shrek." These changes have mostly paid off, as people have noticed the improvement, especially during close-up shots.
Other than that, they're still receiving a great number of views and box-office success, earning $1.7 billion as of October.
Marvel isn't the only one having a slightly rough time. Similarly enough, DC is having a difficult time, but for different reasons. DC is still the victim of poor planning by their parent company, Warner Bros, experiencing multiple delays and even a few cancellations of their upcoming movies.
The reaction to this among fans of both companies has been one of disappointment. Many people were so excited to see these promising movies, and now they have to wait. Unfortunately, some of these movies such as "Batgirl" and "Constantine" won't ever be seen by the fans.
Though it's not all disappointment for DC this year. "The Batman" went viral online for a unique reimagining of Batman himself, making the character more mysterious. The rewards from this were great for fans and creators alike.
People were excited to see such a new style for a character that's been done plenty of times. On top of all that, "Peacemaker" was released, taking a humorous yet mature tone that fans of DC were yearning for. The fans are still hoping to see DC hold true to their promise of making 2022 their year.
There's still lots of time left for this year, and it's looking promising for both Marvel and DC. Will one take charge over the other? We'll see!
View Comments (1)