Top 10 things to do this fall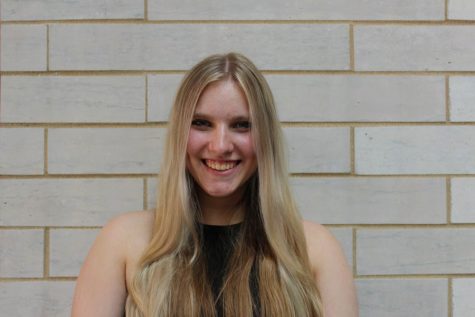 More stories from Ava Lafin
Fall is finally here as of Sept. 22 and the cold breeze says so. The thought of pumpkin spice and Halloween right around the corner gets me in the mood to do some basic yet always fun fall activities. Here's my list of all things fall that will get you in the mood.
10. Visit a pumpkin patch
Nothing screams fall more than a good old fashioned pumpkin patch. There are so many great photo opportunities and many local businesses thrive at this time of year. Go out and buy some decorations for fall 2021.
9. Haunted house
I personally don't love the idea of walking around late at night waiting for someone to jump out and scare me and get paid for it, yet you'll never not catch me at least talking about a haunted house this time of year. Many around are very well done and are sure to give a good scare. So, bring some friends, bundle up and take a hay ride into the corn fields; hope you don't get too scared.
8. Pumpkin spice everything
Most local cafes or even big time restaurants will have some pumpkin spice item during fall. I love to sit at my favorite coffee shop and sip on a pumpkin spice latte and dish with my girlfriends. It is one of the perfect everyday occasions that you can turn into autumn themed.
7. Carve jack o'lanterns
Nothing is better than sticking a knife into a pumpkin, tearing out the guts and making a mediocre design on the outside, it's absolutely fall. Carving jack o'lanterns is so much fun and a great activity for you and your friends. Don't be afraid to get creative and even make it into a competition.
6. Apple picking
This activity isn't one that comes to most minds when you think of fall, but it's really on point. It can be so much fun to pick apples, take cute pictures of course and spend time with friends outdoors in the autumn air. My favorite part, warm apple cider that you can find around any corner at most apple orchards or local places like The Farm in Westmont not 10 minutes from the DGS campus.
5. Jump in a pile of leaves
Every fall season when I was a kid I remember my dad raking all of the leaves in the yard into a massive pile, which was probably smaller than I remember, and I would jump into them. It was such a fun memory and something everyone needs to relive this fall. It's super easy, rake some leaves, jump and relive childhood memories.
4. Bake
The fall season has some of the best recipes and flavors. Everything you make this fall will be delicious and leave you and your friends wanting more. I recommend a nice pumpkin pie but don't forget to bring me a slice!
3. Go trick or treating
Yes we are in high school now but this year, I say we all go trick or treating. Do you remember the memories of each year dressing up and getting so much candy you were sick? Let's relive those awesome memories this year, and hope for treats not tricks.
2. Friendsgiving
The hands down best thing you can do with your friends this fall is have a Friendsgiving. It's pretty self explanatory, everyone brings one dish and we all go around the table saying the cheesy things we are thankful for. I personally love to eat a boatload of food and hangout with my friends, so you might as well make it a holiday.
1. Sit in the fall forrest
After this crazy COVID-19 year, we all need to take some time to ourselves and there is no better setting than the autumn trees. All of the colors, reds, yellows, oranges and my favorite purples are so mesmerizing and can destress anyone. Take the time and enjoy this fall.
Whatever you do this fall season, make it the best and make it count. Take pictures, bake pies, drink pumpkin spice and have fun!
Leave a Comment