The Weeknd's 'After Hours' proves artist is not the 'Hardest To Love'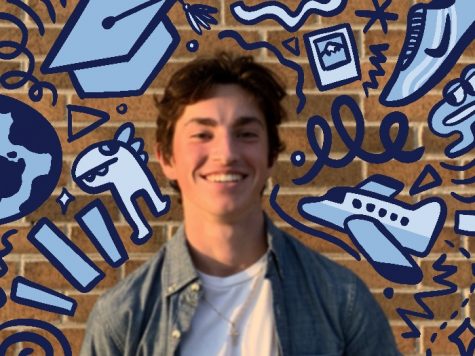 More stories from Luc Alvarez
On Mar. 20 The Weeknd released "After Hours," a 14-track album filled with a blend of The Weeknd's signature dark R&B, 80s-inspired synth-pop and raw emotion that leaves listeners reminiscing about love and life's struggles.
The Weeknd's heartbreak isn't unique to "After Hours" as his broken heart and soulful falsetto have defined his voice for his entire career. These are both on prominent display as The Weeknd looks back on failed relationships, overdose scares and his toxic relationship with LA culture throughout the record.
What is new is the style in which The Weeknd delivers this heartbreak on "After Hours." While he did experiment with some aspects of synth-pop on his 2016 album "Starboy," he dives head-first into that sound on "After Hours," showing a stark shift both from "Starboy" and his most recent release "My Dear Melancholy." The Weeknd explained this shift to Popsugar.
"The sonic environment felt fitting for how I wanted to tell that story ["My Dear Melancholy"]. I feel like I have sonic ADD and I can't just stick to one sound and I feel like it irritates a lot of listeners but it's just how my mind works… I feel confident with where I'm taking this [new] record ["After Hours"]," The Weeknd said.
All of these aspects are apparent in the album's first track "Alone Again." The song centers on The Weeknd's drug overdose scare and how he needed his girlfriend to bring him back to being the man he once was. This is done over an instrumental with powerful bass and bright synthesizers that then shift into a more modern R&B beat, allowing for The Weeknd to show his true emotion without feeling too heavy for an opener.
The same heartfelt emotion seen in "Alone Again" appears on the tracks "Hardest To Love" and "Scared To Live," two songs that play back-to-back which reflect on The Weeknd's mistakes in past relationships and the future of his ex's relationships. Each song has unique aspects that make them ones to remember with "Hardest To Love" featuring an uptempo beat and cheery melody while "Scared To Live" features huge vocals and a backing similar to a Church organ, enhancing the emotion of the song.
Later in the album, The Weeknd leans heavily into the 80s-style synth-pop that he previewed in earlier tracks with songs like "Blinding Lights," "In Your Eyes" and "Save Your Tears" transporting listeners to a place like the arcade from "Stranger Things." This unique revival of synth-pop separates "After Hours" from other 2020 R&B albums as The Weeknd excels not only with his brooding and mysterious tracks like "Alone Again" and "After Hours" but also on more upbeat songs featuring his take on synth-pop.
As with any album, "After Hours" has its imperfections, but those of "After Hours'" are not in what it does wrong, but instead in what it lacks — features. The album's entire playtime of 56 minutes and 17 seconds is without a single feature which, while it does allow for The Weeknd to maintain full control of the sound and style of the album, leaves the album feeling monotonous at times, especially on the six-minute "Escape From LA." Thankfully however, The Weeknd's diverse styles and unique sounds are enough to keep the listener entertained.
Ultimately, "After Hours" is worth the wait for fans of The Weeknd and worth the listen for anyone looking for fresh music that's different from the homogenous sound of 2020. This album is the perfect marriage between The Weeknd's soulful falsetto and raw emotion and the production team's ability to seamlessly blend styles while staying true to their R&B roots.
Listen to The Weeknd's new album, "After Hours," below.