Top 10 activities to look forward to this semester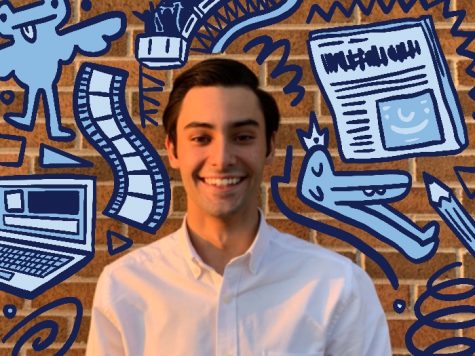 More stories from Alex Miranda
Now that the winter dance has passed, it can be easy to succumb to the seasonal sadness resulting from frigid temperatures combined with an ever-growing workload. Although it may seem hard to keep your head up, know that some DGS activities lie ahead that are worth looking forward to. These include:
10. The Daddy Daughter Dance, March 14
While the average DGS student has far outgrown the permitted age necessary to attend this event as a guest, it is worth noting that high school volunteers are needed for the Daddy Daughter dance if anyone is in need of extra service hours.
9. Yearbook distribution day, May 13 and May 14
While not necessarily an "official" event, Yearbook distribution day is the best time to reflect on a school year's worth of memories and notable activities as summer quickly approaches.
8. Mustang Trot 5K, April 19
If running is your thing, the Mustang Trot 5K is the perfect way to practice your passion and benefit the Downers Grove community.
7. Spring Musical, April 17 and April 18
Our theater department works tirelessly to provide DGS with quality entertainment, and the spring musical is no exception. Premiering both Friday and Saturday night, make the incentive to see the stars of DGS shine onstage.
6. One Acts, March 26 and March 27
Another theatre department event, One Acts showcases a variety of mini-plays encompassing multiple genres and performers on the little theatre stage.
5. Philanthropy assembly, April 17
There is no better way to celebrate the last few weeks of school than by exhausting all your pent-up energy towards a good cause. Attend the Philanthropy assembly in the large gym to prove that DGS can make a positive impact on our surrounding community.
4. Snowball, Feb. 27 and Feb. 28
The leadership retreat that has taken DGS by snowstorm is back once more for a winter outing, this time in combination with DGN students. As registration for this semester's event filled up in less than 20 minutes, excitement is at an all-time high to attend. Let's keep the snowball rolling.
3. Spring Break, March 28 – April 5
Situated comfortably in the middle of second semester, spring break provides the necessary relaxation both students and administration need to get us through the last weeks of school.
2. Prom, April 25
Although a dance attended by primarily seniors, prom is so large of an event that it would be a disservice to not rank it so high on this list.
1. Summer, beginning May 22
At the end of the day, the most common event everyone looks forward to the most is summer vacation. Although it may look bleak now, the sun will be shining again soon enough.
Leave a Comment