Top 10 Tuesday: Yung Gravy Tracks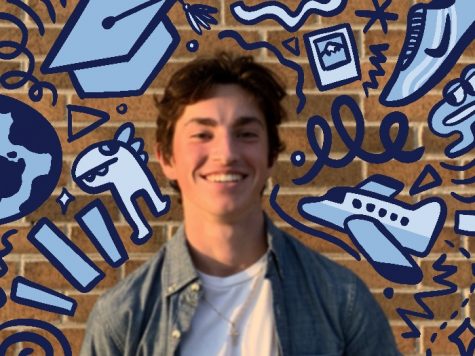 More stories from Luc Alvarez
Today's rappers have often been said to be modern-day Shakespeares. While many have looked to artists like 22-time Grammy winner Jay-Z or Pulitzer Prize winner Kendrick Lamar, many often overlook one of the great artists of our time — Yung Gravy. Need proof? Here are ten of his top tracks.
10. "Knockout"
"Knockout" is a classic and a must-listen for anyone reading this list. On this one Gravy combines WWE name-drops with a beat that will get you amped for your JV basketball game creating a true banger.
9. "Alley Oop"
He got Lil Baby to feature on a track. Do I have to say more?
8. "Flex Season"
On this one Yung Gravy pays tribute to one of his all-time inspirations — George Michael. Throughout this track he combines the most famous saxophone sample of all time with a high-hat backed beat that creates a crossover masterpiece.
7. "Karen, Pt. 2"
If you needed more proof that Yung Gravy defines any label you put on him, here it is. "Karen, Pt. 2" is a lo-fi track fit for a late-night study session or rainy Saturday.
6. "Mr. Clean"
"Mr. Clean" is probably most people's introduction to the genius lyricism of Yung Gravy making this track a no-doubt classic. Plus, by sampling "Mr. Sandman" from the 1950s, Yung Gravy connects generations through his artistry.
5. "Magic"
Beginning with a surrealistic hook, "Magic" is two minutes and 58 seconds of pure, dreamlike bars. If you haven't listened to Yung Gravy, then this is a great place to start.
4. "Cheryl"
From the start Yung Gravy shows his artistry on "Cheryl" by sampling the 1977 banger "Baby Come Back" as the hook before getting into one of the most iconic lines of our generation. Trust me, you've heard this one.
3. "Tampa Bay Bustdown"
Let me just explain this one to you. A rap track featuring Chief Keef with country influences over a modern hip-hop beat and classic Yung Gravy bars. If this one doesn't convince you of his artistry, I don't know what will.
2. "Welcome to Chilis"
In addition to bridging the generational gap, "Welcome to Chilis" proves Yung Gravy's style is multi-faceted by combining Latin influences with traditional Gravy bars. Who needs Shakira and J-Lo when you have Yung Gravy and bbno$.
1. "Gravy Train"
"Gravy Train" might be the closest thing Yung Gravy has to an anthem, and, just saying, "Gravy Train," in my opinion, has more hype than Francis Scott Key's 1814 track "The Star-Spangled Banner."
View Comments(1)