Girls track and field gears up for 2020 season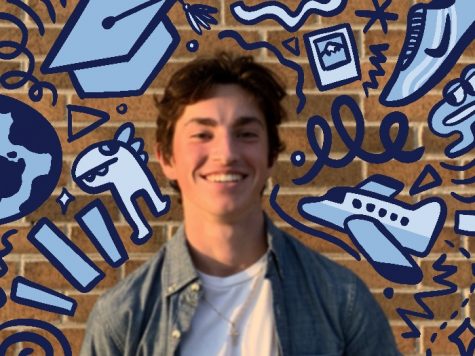 More stories from Luc Alvarez
The girls track and field team does not have its first meet until Feb. 15, but that hasn't stopped the girls from already beginning their training. After winning both indoor and outdoor conference in 2019, the team has high expectations of repeating as champions and sending athletes to the state meet in May.
To reach these goals, the team will need girls to step up after losing several key runners who graduated last year. Girls track and field coach Doug Plunkett talked about the loss of last year's senior class and how they plan on replacing them.
"We lost a group of distance runners with Melissa Weidner, Olivia Duax and Becky Versaskas who were all-state qualifiers … [but] both the sprinters and the distance groups have been doing preseason workouts so we're just trying to come into the season in shape," Plunkett said.
However, the girls distance runners have already proven their ability to step up in replacing seniors as they repeated as sectional champions in cross country even without Weidner, Duax and Versaskas. One runner on whom the team may rely is sophomore Kelsey Casella who ran at state last fall for the girls cross country team. Casella has been staying motivated and is working to reach both her own goals and help the other girls reach theirs.
"[My goal is] always dropping time and if we could get a relay to state I think that'd be really cool… [the training] is going pretty good so far. We're easing back into it with lots of hills and it's pretty low mileage right now but it'll be ramping up soon," Casella said.
The girls track and field team is more than just distance runners. With one of the largest rosters in the school, the team also consists of sprinters, throwers and jumpers. One of those sprinters is senior and captain Ari Johnson who qualified for state in both the long and triple jump last spring. While these are impressive accomplishments, Johnson has her eyes set on the upcoming season with even loftier goals.
"My personal goals include making it to indoor nationals, as well as Top Times, state, and outdoor nationals. Besides that my other goals are making the varsity 4×4 team and breaking the long, triple and 400m records," Johnson said.
Reaching those goals requires continued dedication to the sport as well as support from her team. Because track is such a large team, it may seem hard to create a united team; however, the coaching staff makes sure to bring the team together through meeting as a team and doing different team activities. Casella talked about her experiences with such a large team all competing in different events.
"I think the distance runners are definitely a tight-knit group because it's cross country to track. Then with the sprinters we have meetings a lot, so last year I got really close to some of the sprinters," Casella said.
Having a tight-knit group as a team is something Johnson believes is crucial to the team's success, and as a senior, believes that she can help the team improve upon.
"My role [as a senior] is to help create a new team culture that I wish we had than I was an underclassman… My goal is that before we get too deep into the season, we set a team norm of supporting each other," Johnson said.
Time will tell whether the girls team can come together and defend their conference title and qualify a group of athletes for state. Until then, each event will need to continue the same hard work over the season that they're put in this winter.