The 2020 Grammys: overrated and already obvious
More stories from Jacqueline Sumida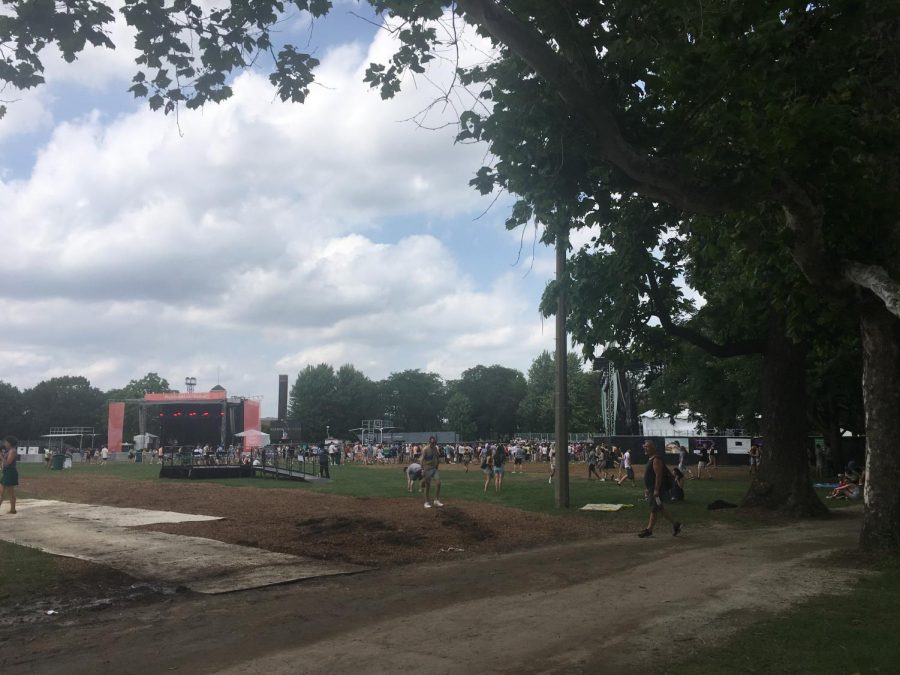 As the end of the year looms, and all of the K-Pop year-end ceremonies have already happened, we look forward to "the most prodigious music award show of the year,"– the Grammy Awards. These awards are the Oscars of music, except with less wrong envelopes and more Beyoncé.
Personally, my opinions on why one artist, song or album got nominated over another have dwindled over the years, as I finally wrapped my head around how the nominations actually get selected. I don't even watch the major categories anymore; last year I only watched the best remix category that wasn't even streamed live to watch my favorite band partially win an award. This won't be me vouching for one indie artist to completely sweep the competition because frankly and sadly– it will never happen.
Popular culture makes a huge deal out of the Grammys, every award is easily up for grabs and any artist is going to pull out the underdog victory of a lifetime. The only problem though– it's all about sales. By taking one look at the numbers regarding sales, digital downloads and streams in the United States, the winners stand out easily against the rest of the competition.
Billie Eilish has easy pickings compared to most of her competition. "When We All Fall Asleep, Where Do We Go?" and it's lead single "bad guy" were an international phenomenon due to its relation to the youth of today through a hard bass sound, somewhat relatable subject matter and great production. Her debut album overall had the most forward sound of the records on both the record and album of the year behind both "i,i" and "Hey, Ma" from Bon Iver and Vampire Weekend's amazing comeback in "Father of The Bride."
Eilish will also be taking home Best New Artist to nobody's surprise. Although I love Maggie Rogers and her debut album "Heard It In A Past Life," its creative, interesting and overall unique sound of a slight folk mix combined easily with traditional instrumentals like Haim vs. Sam Smith at the 2013 Grammys, Eilish will be stealing this category.
The only category where she faces a little competition comes in the Pop Solo Performance category where she's up against Taylor Swift, Ariana Grande, Lizzo and Queen Bey. All five artists have high sales and high radio airplay, making this honestly the only category where everyone has a completely fair shot to win. I hope it's Lizzo or Beyonce, but it's a complete toss-up either way.
The R&B categories are usually ground for H.E.R. to take a stand, but close competition with Lizzo's "Exactly How I Feel" could swing the Best R&B Performance home to one of Minnesota's finest. For Rap categories, I liked the Tyler The Creator, Meek Mill and 21 Savage albums nominated and any could take home the prize. Seeing the late Nipsey Hussle take home Best Rap Performance could also be a touching moment.
With rock and alternative, the only categories I care about, I think "Woman" by Karen O and Danger Mouse should be the best rock song of the year from a collaboration of a lifetime. Tool will take best metal performances, even with strong showings in Death Angel's "Humanicide" and I Prevail's "Bow Down."
"Give Yourself A Try" from The 1975 came off an album where any of those tracks, except maybe "The Man Who Married A Robot," could easily lift up the award. So it's going to win, guaranteed. All the songs in Best Rock Song do deserve more attention.
Still, we will have to wait til Jan 26 to get a definte answer, but I think my predictions will hold themselves to the truth. At the end of the day, The Grammys aren't really worth watching anyways. I'm just getting ready for "Parasite" to sweep the Oscars instead.