Monsta X's fifth studio album will 'Find You' hope in your darkest moments
More stories from Jacqueline Sumida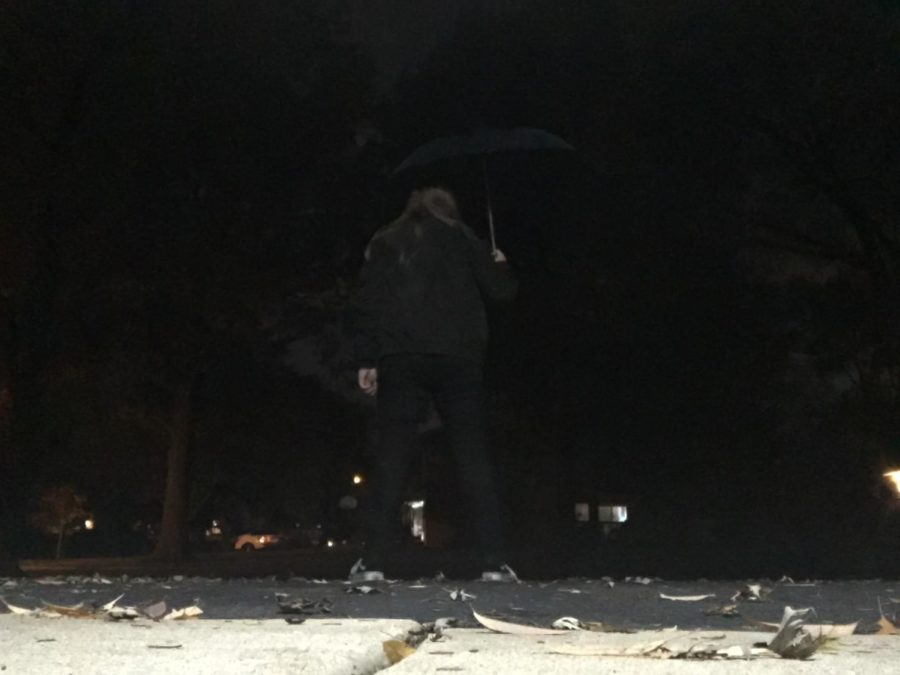 On Oct. 28, 2019, one of the world's most sonically recognizable boy bands, Monsta X, released their third album of 2019 "Follow- Find You." As one of my favorite groups of all time, I was over the moon when this album was announced. From the teaser images to the double music videos, this was primed to be my favorite Monsta era since "The Connect."
Monsta X itself originally of five vocalists, Shownu, Wonho, Minhyuk, Kihyun and Hyungwon alongside its two-person rap line of Joohoney and I.M. rounds out the group. The septet was formed through Starship Entertainment's survival show "No Mercy," debuting on May 14, 2015, with "Trespass," a hard and fast hip-hop style track. Little did they know, they would keep this sound for years.
Over the next two years, their own unique hip-hop based sound would become solidified through their comebacks "Beautiful" and "Jealousy." Their formula itself is relatively simple. By intertwining flowing falsetto vocal lines with the tag team firepower of two of the industry's best idol rappers, Monsta X continued to fire off hit tracks to solidify it's placed alongside the idol groups of more prominent companies. 
Their last two albums, "Take 1. Are You There?" and "Take 2. We Are Here" led to worldwide success and their collaboration with French Montana on the extremely catchy "Who Do You Love?" which gave them airtime on American radio stations. With all this momentum moving in a positive direction, "Follow- Find You" seemed to follow suit in the most unexpected way possible.
Then out of nowhere, founding member Wonho suddenly announced his departure from the group on Oct. 31, 2019. This makes this album even more somber, due to his sudden and unexpected leaving. "Follow- Find You" is now the last Monsta X album with its original seven-piece lineup. 
Now Monsta X has amazing ballad tracks from "Ex Girl" featuring Mamamoo's power vocal Wheein, the heart wrenching "Destroyer" to the vocal masterpiece "Stealer." The one common thread though is that all of these tracks are b-sides, not being able to see the light of day besides maybe one performance on tour. Now finally, Monbebe, their fandom name, openly received what I refer to as "Ballad X."
"Find You" is an emotional roller coaster of an opening track, decorated with a simple overall instrumental of soft piano surrounded by the standard Monsta X electronic beat. Each verse is soft and precious, picturing and pleading that fate will work out for them to be with someone they love once again. The choruses are belted freely and full of emotion, each high note from Kihyun, Shownu and Wonho melt your heart at each heartbreaking phrase.
"In the leftover image of you that I cannot erase/Oh, clear and vivid dream, I'm also like crazy today/I keep on hoping, someday we'll meet again."
It's an emotional ballad that has every member singing a few lines that are distributed fairly well. Each voice brings a different air of hopelessness and longing to this heartbreaker. At this point, it's become my favorite "Ballad X" song. 
Once you've dried your tears, it's time to bring the Monsta back out for the album co-title track "Follow." This song is Monsta X times three, it's big, bold and completely danceable. The intro goes from a soft roar to blowing off your ears in a hot five seconds flat.
Underlying drum beats ranging from high pitched snares to low basses give more depth to what could be a purely electronic track. As it's chorus only consists of follow, the pre-chorus of Kihyun's high belt range coinciding with Hyungwon's easy lower range transition, the chorus comes in like an asteroid. In fact, that's what exactly happens during the music video.
Both Joohoney and I.M.'s rap verses are absolutely solid as if this song was perfectly made for them. Their tag team lines flow effortlessly and hype up this already insane track. Other idol rappers need to take some notes from these boys.
The next three songs take on a more funky, R&B style that the group doesn't tend to cover a lot in their albums. First is the rightly named "Monsta Truck," fulfilling my need for clever title wordplay and also being an absolute banger. To be simple, it's GOT7's slow jam "Teenager" with a lot more bass.
Wonho and Shownu show off their easy-going vocals, smoothing around an extremely funky bassline and the occasional off-verse from the rap line. It's a more vocal song, with the entire vocal line showing off and showing out all over the place. "U R" runs along the same pattern, but the background vocal harmonies play just as well as the main vocal lines itself. 
"Burn It Up" and "Mirrors" ended up being my two favorite tracks on the album. The first one starts out with the faint chromatic ringing of church bells that becomes the forefront of the background instrumental and even the inspiration for Joohoney's interjections. Its tempo seems to change every second, from a slower verse to fast pre-choruses and back to slower drawn-out chorus lines. 
Every twist and turn this track does seem to take me for a ride where I don't know what's around the next corner. Luckily, the track returns back to the station by ending the same way it began.
"Mirrors" is a complete bluesy slow jam that makes me fall in love with their vocals and I.M. speaking in English all over again. This track is smooth like silk, comfortably dancing from one member's vocals to the next over carefully laid electronic beats emphasized by the soft hum of hard rain in the background. Each note is beautiful, flowing easily inside a song-filled hatred that I.M. speaks comfortably about.
"I hate myself when I look thru to the mirror/Think I'm getting mad/This thing is torture."
To round out this amazing release, Monsta X decided to take a fun route in their backing tracks. The beat is easy going and summery sounding, playing with a much lighter and happier concept full of hope with "See You Again." In this track, they say farewell to their true loves in Monbebe, knowing gladly that they'll be coming to see them again later in the year.
Overall, this became my favorite Monsta X album in their heavy discography. It really showed the versatility they truly had, earning their place among the incredible releases from GOT7 and SuperM in the second half of 2019. From it's heartbreaking ballads to the hip-hop bangers that put the Monsta back in Monsta X, it's a real game-changer for their overall sound. 
Monsta X will be coming around to Chicago for the B96 Jingle Bash, now as a six-piece, alongside fellow idol group NCT 127 and some of America's hottest acts. Before this release, I was pretty hesitant to attend, but maybe I should "Follow" their advice to watch them "Burn It Up" at the Allstate Arena this Dec. Who knows, maybe I'll be able to "Find You" there dancing and singing alongside me.