DGS students preparing to take stage at variety show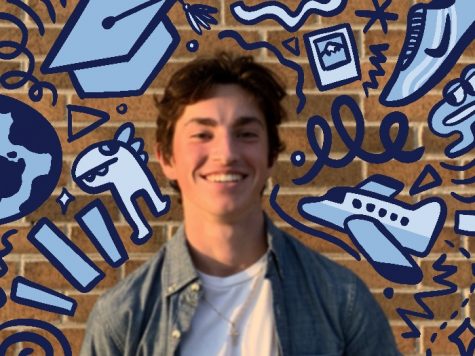 More stories from Luc Alvarez
On Wednesday, Sept. 18, at 7 p.m. in the auditorium, students will have the opportunity to see their peers perform onstage as part of the annual homecoming variety show. Tickets are $5 and are being sold in the student activities office and at the door Wednesday night.
This year students can expect to see a variety of acts. Various DGS groups will perform including the Fillies, Steppers, Jazz Lab Band, Jazz Ensemble and Carribean Soul. In addition, several students will be performing acts of their own including singer/songwriters, rock bands, dance groups and a magician.
To director Nicole Proimos, the opportunity for students to showcase their talents to their classmates is what the show is all about.
"What I like is that I feel that our show has evolved to really showcase a bigger variety of students. I think in the past the idea of what homecoming is, is one certain avenue of students and now we have [variety]," Proimos said.
For director Margaret Winchell, the passion that students bring to their performance is what makes the variety show special.
"I get to see students bringing stuff that they want to work on, not because I've made them do it or because a teacher assigned it, but because they say I like that song and I'm terrified of it but I wanna try it and seeing that sense of self-overcoming and that sense of drive to do something interesting just because makes it special to me," Winchell said.
One of those performers is singer Kyra Cain who will be performing her original song "Bad for You" at the variety show. For her, being able to share her songs with others is a great opportunity.
"[Last year's variety show] was a really great experience. I think it helped my stage presence a lot and I had a lot of fun," Cain said.
The hard work of all the performers is no secret, which is why junior Caleigh Esposito plans on going to the show and recommends that others do the same.
"It's really a rewarding experience and I would recommend others to go, to support all the hard work our peers have put into this show. I'm looking forward to seeing something other than athletics celebrated in our school culture," Esposito said.
If you would like to do the same, you can see the show on Wednesday night in the auditorium.